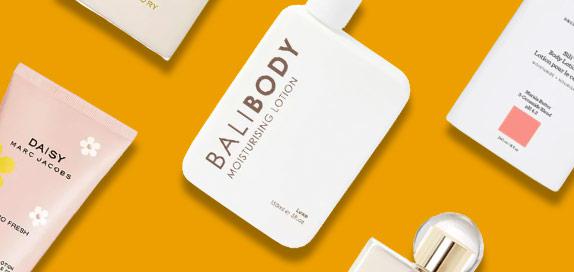 36 products found
Lotion
Body lotions are the key to maintaining silky soft, smooth skin. Whether you're on the hunt for a lotion that'll deposit a sumptuous scent or a formula that nourishes dry patches and soothes irritation, Cosmetify have it all under one roof.
That's right, your next favorite body lotion is just around the corner as we supply an extensive range of skin-loving formulas.
Snap up everything from milky textures that are infused with SPF, to lotions that leave skin with a subtle bronzing.
Or maybe you need a more intense formula that's packed with good-for-you ingredients. Our handy filter system guarantees that you'll find your perfect match as it allows you to shop via your ingredient preference, skin concern and skin type. Don't forget to check out our day creams and tinted face moisturizers too.
Whether you want to stock up on your favorite skin savior, experiment with something new or give the gift of baby-soft skin, there's no doubt that you'll find it among this marvelous mix.