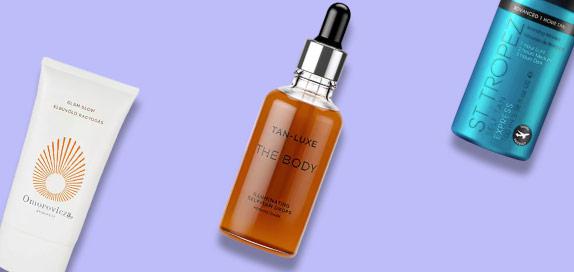 245 products found
Body Tan
We have lotions, mists and sprays for every tone and budget, making it easier than ever to achieve your dream complexion.
There are so many tan-creating foams and sprays that will make it quick and easy to get that airbrushed look, or you can stick to classic creams and lotions. Either way, you'll soon be on your way to looking like a sun-kissed superstar without having to leave the comfort of your home.
If you were previously put off by the unpleasant smell and orange streaks synonymous with fake tans, be rest assured that every brand now produces natural looking, streak-free formulas with gorgeous aromas. You can stroll along the beach, by the pool or along a picturesque promenade with the confidence in bronzed skin that's freshly scented.
Whether you want a deep, dark and warm tan or a subtle glow to pale skin, you can find a lotion tailor-made to every skin type and tone. Replicate the olive complexion of the Mediterranean or add a touch of color with an understated tone with the wide variety of shades in our diverse selection.
Self Tan for the Body Features