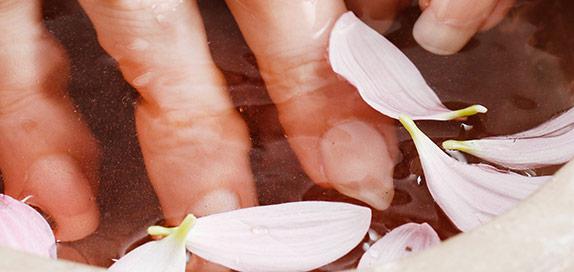 Nail Treatments
Boost your nails with true nourishment and care thanks to our range of nail treatments from leading brands such as Nailtiques, Nails Inc and butter LONDON. Beautiful nails start with a healthy base, so treat yourself to the formulas your fingertips deserve. Ideal for those that lust after longer, shinier nails, our collection delivers the instant, at-home results you deserve. Read More
2 products found
Nail Treatments
Our selection caters to the needs of both men and women, working particularly well for those who are suffering from post-acrylic damage and weakened nail beds. So, whether you're after something to undo the harm caused from fake nails or just want to speed up the regrowth process, our range has a special something just for you.
Keep your nails in tip-top condition with our professional range of nail treatments. We offer a super selection of nail strengtheners, repair treatments and cuticle conditioners, as well as the all-important top and bottom coats that prevent staining and improve the longevity of nail polish. It's everything you need to attain and maintain your perfect nail shape and color without that monthly trip to the nail salon.
Discover the full range today and reveal the secret to longer, stronger, healthier nails, here at Cosmetify.
Cuticle Care
Let's put an end to dry, cracked cuticles and give them the nourishment they need to stay hydrated and healthy. Browse our nail treatments from Crabtree & Evelyn and Nailberry and give your cuticles the health-boost they're so desperately craving.
Hand and Nail Cream
Using a good hand cream is like taking your hands to a five star spa; after use, they're left feeling soft, nourished and rejuvenated. Spoil your hardworking hands with a luxurious hand and nail cream from the likes of Nailtiques and Caudalie and give them the treatment they deserve.
Nail Treatment Kits
Sometimes we need more than a cuticle oil to repair damaged nails. Luckily, we have a range of nail treatment kits that are going to save the day…and your nails. Combining cuticle oils with hand creams and emery boards, these kits are all you need for an incredible set of nails.