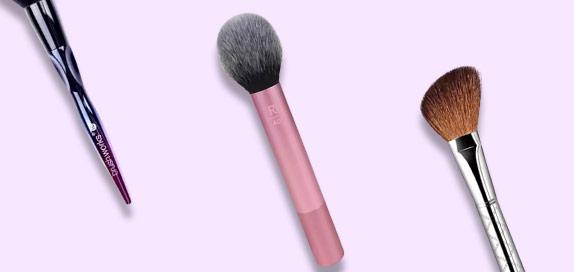 Blush Brushes
Give yourself a little flush of color with our selection of extremely fluffy and soft blush brushes. Read More
1 product found
Blush Brushes
Here at Cosmetify, we've rounded up the very best blush brushes from brands you know and love, including the likes of Sigma Beauty, Real Techniques and Brushworks. This carefully curated collection offers a range of expertly designed brushes that allow you to pop a soft, rosy hue on those apples for a contoured finish.
Add a pop of color to your complexion with some of the best tools in the business and discover how a professional brush can revamp your look. Each blusher brush within our selection aims to give you the control and professionalism you deserve to nail the perfect rosy complexion.
Whether you're looking to upgrade your kit or discover your next favorite brush brand, our array of blusher brushes has you covered for style, versatility and efficiency. From cruelty-free brushes that utilize synthetic hair to all-natural tools, our collection tends to your every need, allowing you to make the most of your makeup. You just have to pair it with your favorite individual blusher or palette to see the visible difference!
Shop below and find the brush that's destined to be yours. With discounted prices on your favorite brands, you can be sure to find your perfect match.