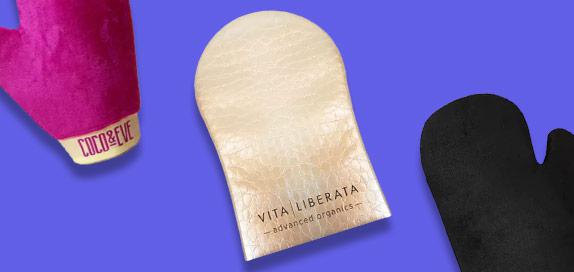 Tanning Mitts
Revolutionize your tanning routine and stock up on some of the industry's best tanning mitts – they'll be your best friend when trying to achieve that golden glow. View this tanning mitts guide for help and tips.
30 products found
Self Tan Mitt
Fed up of falling victim to post-tanning orange hands? Us too, which is why we've made it our mission to stock some of the best tanning mitts to aid you in your self-tanning journey. By introducing this kit essential into your tanning routine, you are able to access a streak-free glow that protects your hands and wrists from being overexposed to tanning product.
From foamy textures to softer-than-soft materials, our tanning mitt range includes some of the biggest names in the business to ensure professional results every time you tan.
With the help of a mitt, you can achieve the perfect fake tan every time – all while escaping those dreaded orange-stained palms. Super soft surfaces make it easier for a seamless application while double-sided back and body mitts help you to reach all of those awkward areas for a flawless finish.
With these accessories available from some of the best tanning brands in the business, such as Vita Liberata, Skinny Tan, Cocoa Brown and St Tropez, it's without a doubt that you'll get a flawless finish every time.