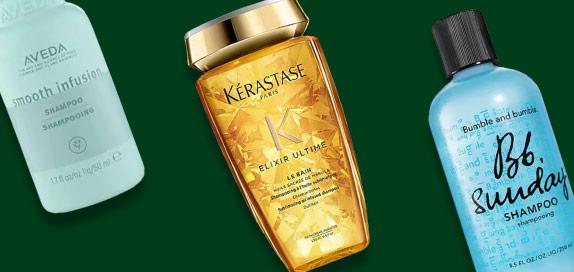 1108 products found
Shampoo
Welcome to your one-stop shop for all of the best shampoos: we have everything you need to achieve locks that are super smooth, glamorously glossy and lovely in length.
Need something a bit more targeted? Not to worry. Whether you need shampoo for a sensitive scalp or friendly formulas for color-treated hair, we've got you covered. Ideal for those that lust after a deeper clean, our foaming shampoos deliver the ultimate cleansing action that deeply nourish both the hair and scalp to effectively remove any unwanted product build-up. Shop amongst wallet-friendly formulas or elevate your hair care routine with a more luxurious brand name for the perfect solution to oily hair.
From all-natural remedies to heavenly-scented formulations, our extensive collection of world-renowned shampoos allow you to explore your deepest clean yet, ridding your hair from dirt and oil whilst keeping them full of nourishment. Discover a new cult-favorite or restock your usual go-to products, all in one place. Attaining beautiful, luscious hair has never been so simple!