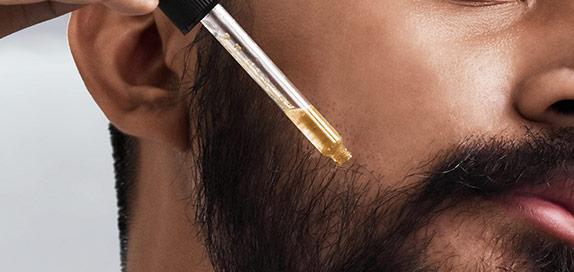 Beard Care
Keeping your beard in check has never been easier as our extensive beard care collection features brands such as Tom Ford, Bulldog and House 99. Read More
3 products found
Beard Care Products
Whether you rock a clipped and sculpted look or give lumberjacks a run for their money, you'll know how important it is to look after your facial hair.
Our impressive selection of products provides you with all the tools you need to remain full-bodied, clean and fresh.
Take your pick from a wide variety of beard oils, balms and waxes, all of which are great for taming fly-away strands, molding beards into shape and providing hair with all the moisture and nourishment it needs to stay healthy.
Indulge in a deep clean and bring beards back to life with our selection of beard shampoo and conditioner – some even boast luxurious scents, so you can look and smell good. Or, explore our range of combs and brushes to maintain a polished, vintage look and give bigger beards a volume boost.
Whatever your style, our huge range of brands are here to help you bag your best beard yet. Browse the collection today, here at Cosmetify, and discover you ultimate beard-bestie.
While you're here, why not pay our skin care section a visit to discover some of the best face masks, treatments and moisturizers that ensure a fresher-than-fresh visage.
Beard Combs & Brushes
No gentleman worth his salt should be without a comb or brush for his facial fuzz. These nifty tools are perfect for both styling and looking after your hair, whether it be dandyish or full-on lumberjack. Take your beard care up a notch with some help from Cosmetify.
Beard Oils, Balms & Waxes
An oil, balm or wax should make up a key part of your beard care kit. Banish dryness, irritation and corkscrew bristles with a few drops of the right formula. Choose your favorite from a range that includes Proraso and Ecooking, amongst numerous brilliant others.
Beard Shampoo and Conditioner
Just as you wouldn't let your hair become greasy and matted, so too does your facial fuzz need a little TLC. Tick off one of the main elements of good beard care with a formula from one of the industry's leading names.