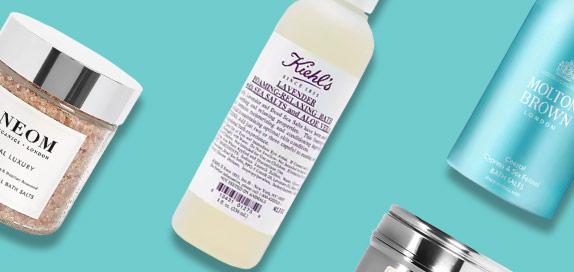 Bath Salts
Sorry, we currently have no products for bath salts at this time. Sign up for updates below.
Bath Salts
Soothe away muscle aches and body pains with the likes of Epsom salts. Clear your sinuses and de-fog your brain with salts that are infused with eucalyptus and peppermint. Struggling to get a good night's sleep? Soak in a bath that's laced with sleep-inducing salts - lavender and chamomile always work wonders. Or, perhaps you simply want to infuse your bath water with an indulgent scent. Whatever your needs and wants, allow us to help you find the best remedy.
It's time to eliminate the stress of everyday life with a spa-like bathing experience. Step out and start your day (or end it) with skin that feels completely nurtured – you do deserve it, after all. Make sure you soothe your skin afterwards with our range of body moisturizers, including soothing lotions, rich body butters and silky body oils.
Baths salts are the body product you didn't know you needed. Plus they make a great body care gift for loved ones that like to wind down with a hot soak. Shop our collection.