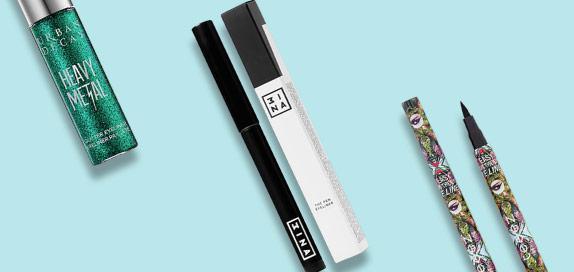 59 products found
Eyeliners
Whether you live for a statement eye look or prefer a natural definition, our vast range of eyeliner ensures that you are able to dress your peepers to fit your individual style.
If you've been on the hunt for the best black eyeliner, there's no doubt that you'll find it here. Perhaps you've been looking for a soft brown eyeliner that will give a subtle effect? Well, look no further. And who said eyeliner can't be fun? Immerse yourself in the wonderful world of face glitter and colored eyeliner to get creative with the graphics.
With everything from pencil, gel and liquid formulas on offer, there's something to suit everyone. Not to mention, we have a range of eyeshadows, eye makeup brushes and lash curlers to top off your look. All eyeliners provide professional, long-lasting, smudge-proof results, so not only is it easy to bolden up your eye area, but you can also achieve the perfect wing or experiment with a sultry smoke.
Shop the collection today and bag yourself an eyeliner that provides color, definition and an irresistible smolder. We also feature a range of eye creams to help eliminate all your eye care woes.