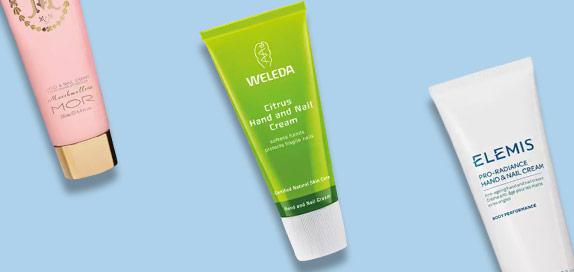 Hand and Nail Cream
Give your hands the treatment they deserve with our decadent selection of hand and nail creams, specifically made to restore a splash of moisture to your skin. Take a look at our ultimate guide to hand and nail cream for more info.
17 products found
Hand Cream
Say goodbye to flaky cuticles and hello to your new skin saviors from the likes of L'Occitane, Caudalie and Sally Hansen. Combining expertise with style, our selection caters to your skin's needs for beautified results.
Your hands go through a lot on a daily basis, so it's time to give them the extra care and attention they deserve. With formulas ranging from everyday solutions to specialized treatments, our collection has you covered for both comfort and hydration. Choose between moisturizing hand creams and intensive nail strengthening treatments to beautify your hands in a flash.
Ideal for when you're going trying to go longer in between salon visits, our selection of specialized hand and nail creams bring together the best names in beauty for a professional, healthy finish.
It's all well and good to have your nails looking flash with a brand new gel polish, but what about your hands and cuticles? Though you may not think it, they need just as much TLC as your nails (and the rest of your body for that matter).