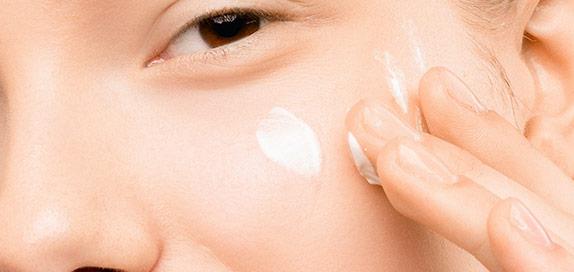 2,009 products found
Moisturisers
A radiant, youthful-looking complexion starts with a good moisturizer, and luckily we have just the collection for you and your skin care needs. Here, you can discover anti-aging formulas that turn back the clock on your complexion, as well as acne-busting hydrators that clear up those pesky spots without drying out your complexion. Combining innovative technologies with high-powered ingredients, our extensive list of brands are here to save the day with their cult-followed products and lust-worthy formulas.
Discover light-wearing, everyday moisturizers to keep skin feeling hydrated or opt for a heavier night time formula and sleep safe in the knowledge that your skin will be looked after from AM to PM. Don't forget to start by cleaning the skin with a face cleanser and finishing your routine with SPF for the face. In order to maintain a healthy, youthful visage, you have to make moisturizing a daily ritual, and soon enough you'll be rejoicing in glossier, glowier skin.
These vital treatments do more than just care for your face – they hydrate dry skin, soothe irritations and reduce excess oil, which can cause acne. What's not to love? Explore the full range today and enjoy happier, healthier skin at wallet-friendly prices.
Day Cream
When it comes to finding a day moisturizer, you're going to want something light, efficient and protective. Our wide selection of varied brands provides exactly this, allowing you to protect and perfect your complexion with ease. Shop amongst brands like Bobbi Brown and Lab Series for the best solutions.
Eye Cream and Gels
Relieve tired eyes with some of the most cooling eye creams and gels. This specialist moisturizer is a skin care must-have for all ages, warding off the first signs of aging and maintaining elasticity around that delicate area.
Face Mist
Not into heavy, traditional moisturizers? Why not spritz on a little luxury with some of the nation's favorite hydrating face mists. Soothing and moisturizing by nature, face mists offer the perfect lightweight treatment for tired, dehydrated complexions.
Face Oil and Serum
Cream moisturizers not cutting it for you and your complexion anymore? Why not try out something a little richer. Our selection of face oils and serums offer nutrient-packed formulas to solve all of your skin woes.
Night Cream
Boost your beauty sleep with some of the bestselling night moisturizers from our eclectic selection of specialist brands. Let our range of varying formulations help you achieve the beautified and restored complexion you dream of. Sleeping in never felt so good.
SPF Moisturizers
Looking for a moisturizer that goes the extra mile? Our extensive selection of SPF moisturizers work twice as hard to keep your skin looking and feeling its best. Not only do they supply ultimate hydration, but they also protect your skin from sun damage caused by harmful UVA and UVB rays.
Tinted Moisturizers
Fake your way to the perfect complexion with your new favorite skin care must-have. Stepping it up a notch from our regular moisturizers, tinted moisturizers offer a pop of natural-looking color for quick and flawless results. Browse amongst brands such as Guerlain for the perfect addition for your makeup kit.