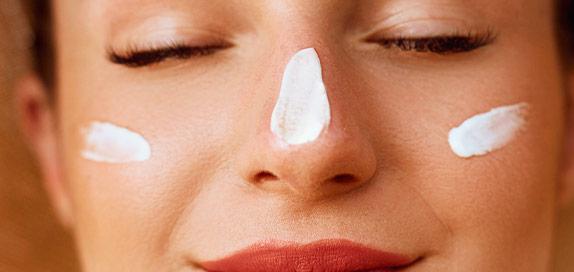 108 products found
Sunscreen
SPF is crucial when protecting your skin against harmful UVA and UVB rays. Not only does it prevent sun burn on your holidays, but it can protect your skin from the consequences of sun damage all year round. Stock up today on your favorite products and brands, and make sure both you and family are safe from the sun.
Our collection of sunscreen products includes a vast array of hard-working, nourishing and hydrating formulas. From body lotions to face creams and hair mists to lip balms, we have all you need to keep your entire body safe and sound in the sunshine. Not to mention, our selection of sunscreen for kids, which boast gentle formulas that are perfect for their delicate skin.
Whether you need to search by SPF, skin concern or ingredient preference you can do so with our handy filters. This is the perfect place to sort products by brand and even find cruelty-free formulas. So, whether you want sunscreen for sensitive skin, an SPF moisturizer or age defying sun oils, it's never been easier to keep your skin healthy, moisturized and guarded against the rays. Don't forget to stock up on after sun in order to keep your skin healthy and hydrated after a sun-fuelled day!
Sun Care for the Body
We all know the irritation, unsightliness and damage than sunburn can cause. It's something everyone could do without, which is why here at Cosmetify we offer this outstanding range of sunscreen formulas.
SPF for the Face
Our faces are very vulnerable to UV damage – but with the correct sun protection, you can tan without having to fret over accelerated aging or discolouration. Take your pick from a collection that incorporates Kiehl's, Eucerin and many more.
Sunscreen for hair
While many of us don't think twice about investing in all sorts of hair products, we all too often neglect one of the biggest environmental factors: the sun. By making sure your locks get the right sun protection, you can keep them looking their absolute best for longer.
Sunscreen for Kids
We all rely on good-quality skin protection, but young complexions absolutely demand it. Thanks to these gentle but reliable formulas, you can dial back on the worry and let children create an abundance of sunlit memories.
Lip Balm with SPF
Our lips are essential to so much of what we do – which is why they require their own unique UV defense. Keep them healthy and youthful by delving into our selection of products, each of which offers superior protection.