Best French Pharmacy Skincare
7 Iconic French Pharmacy Skincare Brands (and the products we love)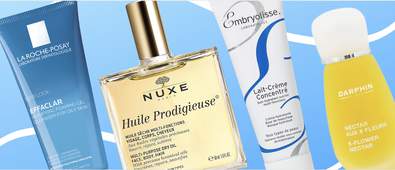 From A-beauty, to J-beauty and K-beauty, it seems like we can't get enough of alphabet-inspired formulas. But, whilst the newbies enter the limelight, one letter remains at the forefront: F-beauty.
French beauty has been a pioneer in the industry for quite some time now and, trust us, it hasn't gone unnoticed. French-born products have continuously been a backstage favorite at the likes of fashion week, with both makeup artists and hair stylists swearing by them.
Luckily, the goods have now made their way overseas and are much more accessible to all beauty enthusiasts. Before now, you would have to splash out on a plane ticket if you wanted to get your hands on the epic skin care and feel-good formulas.
To help you be the first to snap up the best of the bunch, we've rounded up a list of iconic French pharmacy products.

Embryolisse
The Embryolisse journey dates back to the 1950s, when a dermatologist in a Parisian hospital created a formula that would keep the patient's skin hydrated. Now, it's a staple name in not only French households, but homes across the world. Even the likes of Karlie Kloss, Kim Kardashian and Scarlett Johansson are firm fans.

NUXE
Ahh, Nuxe. This is a French skin care brand that we are high-key obsessed with. From their eco-friendly ingredients to their innovative formulas and sweet-smelling scents, the French are really on to a winner with this one.

Bioderma
Bioderma are one of the most popular and recognizable brands in the industry at the moment. Home to one of the best micellar water collections plus other skin-loving formulas, such as sunscreen, it's a French favorite that deserves a place in your every day routine.

Vichy
Vichy is the French-born brand that caters to even the most sensitive skin types. For 80 years and counting, they've been providing formulas that are rich in minerals and help to soothe, calm and clarify skin.

La Roche-Posay
The French swear by their products, A-listers swear by their products and we swear by their products. La Roche-Posay has been offering highly effective skin care solutions for all concerns for the last 30 years. Whether it's redness, acne, oiliness, aging or dryness, there is a formula here that will transform your skin for good.

Darphin
Pierre Darphin was a Parisian kinesiotherapist that brought together some of the world's best cosmetologists, massage therapists, manicure experts and other professionals to create a line of never-seen-before skin treatments. Today, Darphin serves up everything from day creams to face oils and serums, all of which keep your skin in tip-top condition.

Institut Esthederm
The Parisians really do know a thing or two about skin care, don't they? Institut Esthederm is an innovative skin care and sun care brand that supplies nothing but skin-friendly formulas. Their products only ever work to boost your natural beauty and help to prolong it, so that you can flaunt youthful and healthy skin for years to come.

Now that you're fully stocked up with French pharmacy product favorites, why not check out Tik Tok Approved Beauty?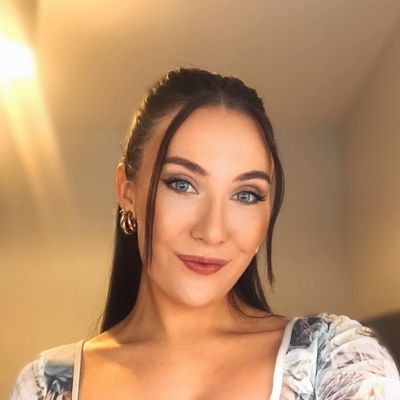 As the Senior Content Editor for Cosmetify, Carly is the go-to for all the latest (and greatest) beauty tips, tricks and trends. With over six years of experience in the industry, she knows all the ins-and-outs when it comes to health, beauty and wellbeing.