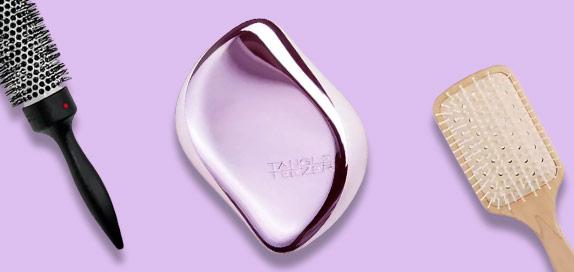 Hair Brushes and Combs
Say goodbye to tangled tresses with our captivating collection of hair brushes and combs, which guarantee a good hair day every day - whether you're commuting to work or on a night out, maintaining your hairstyle has never been easier. Read More
14 products found
Brushes & Combs
Our deluxe selection of premium combs and brushes are perfect for the bad hair days, transforming your hair from messy and temperamental to smooth and sleek in a few fluid motions. However, don't forget start your hair care routine with a nourishing treat using our range of best-selling shampoos, hair masks and hair oils.
When it comes to hair brushes and combs, it's certainly worth investing in the highest calibre to get the best out of your locks. A top-rate product saves you precious minutes in the morning routine and alleviates any concerns of leaving the house with knotted, matted hair. Be amazed at how a top-quality brush transforms brushing your hair from an arduous chore to a pleasant ritual you actually enjoy.
A trusty hairbrush or comb is a must-have in everyone's hair care routines and we have sourced only the best in the industry. Products from the likes of Tangle Teezer, Denman, Fudge and many more are here, all under one roof. You can shop everything, from top-notch barrel brushes to clever all-rounders, including combs and paddle brushes, for an enhanced hair styling process.
Hair Brushes and Combs Features