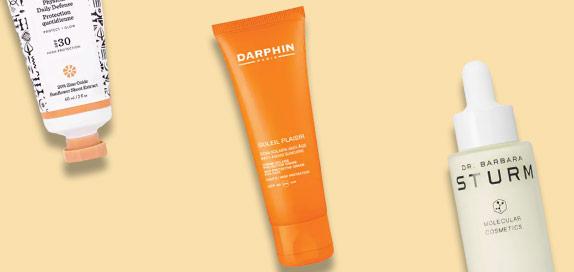 Sunscreen for the Face
Thanks to our wide range of sun protection for the face products, you can enjoy the sunshine and maintain healthy, supple skin too. View this complete guide to sunscreen for the face for more info.
178 products found
Sunscreen for the Face
Choose any of these great products from big-name brands like Collistar, Ultrasun, Clarins, Murad, Clinique and more.
Your face is exposed to the sun more than any other part of your body, therefore it's imperative that you keep it protected throughout the day. Many dermatologists say that sun cream for your face is the best way to maintain a youthful, fresh and healthy complexion, proving more effective than many moisturizers and exfoliatiors. The harmful UV rays take their toll on the skin, so keep yourself protected with a powerful, preventive lotion that blocks out the sun's rays and keeps your skin bright and happy.
Your face is the most likely part of your body to be exposed to the sun during scorching temperatures. Although the sunny weather lights up your face with joy, its powerful rays can affect the skin's elasticity, speeding up signs of aging and causing sun spots.
When you have suitable sun protection by your side, you can get on with your day-to-day life without worrying about damaging your skin.
Sunscreen for the Face Features