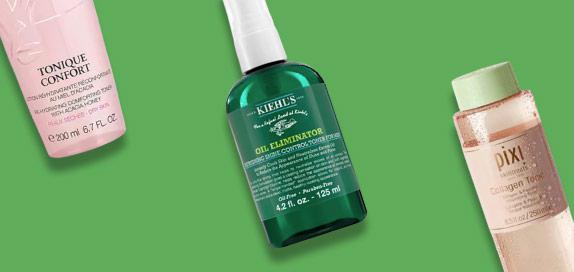 49 products found
Toners
It's time to say hello to the kick of hydration and vitality you've been craving with a nourishing facial toner.
Toner is a vital step in any skincare regime, with a range of benefits for your complexion. Not only do they help remove makeupresidue and impurities, but they also restore your skin's natural pH balance. Not to mention, some toners can reduce the appearance of enlarged pores, while others can boost your natural radiance.
So, no matter your specific needs, there's a toner to suit your requirements here at Cosmetify. Whether you're searching for skin-tightening, anti-pollution or anti-aging solutions, we have the answer for you. Simply use our drop-down filter system to refine your search to fit your needs. This is perfect for searching by skin type, price point and even ingredient preference. For example, with one simple click you can find a range of cruelty-free and vegan-friendly formulas so you can create a skincare routine without any compromise.
Our range of toners cater to all skin types, working to refresh, brighten and soften your complexion. Browse to discover your next holy grail product