The Best Face Exfoliators for Every Skin Type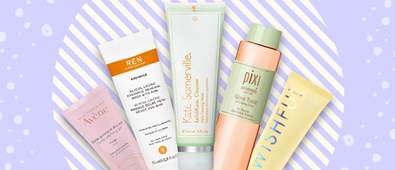 Gone are the days of rubbing our faces raw with a harsh microbead scrub. The beauty world has since moved forward in leaps and bounds when it comes to exfoliating face scrubs, and quite frankly, our complexions have never been happier.
Our once limited options have had a jazzy new makeover and now include a range of chemical exfoliants, enzymatic exfoliants, exfoliating face washes and face exfoliator brushes. Even the nation's favorite St. Ives face scrub has had a revamp to make it a friendlier option for all skin types to benefit from!
With that in mind, we set out to discover the best face exfoliator for all skin types. We've split this guide into different subsections where you can discover the best exfoliating formulations that meet your personal needs. It's time to kick dull, dry skin to the curb – for good!
Best for normal skin:
Looking for an everyday glow-up essential? Kate Somerville has you covered. The brand are back at it again, providing both men and women alike with a glow-getting formula that cleanses and exfoliates away dead skin cells. A unique combination of pineapple, pumpkin and papaya enzymes work together to gently exfoliate without drying out the skin. It's the perfect option for normal to dry skin types!
Best for dry skin: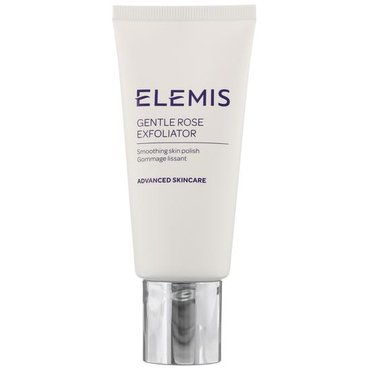 $43.00
Dry skin requires a little extra TLC when it comes to exfoliating. Luckily, this rose-infused exfoliator has just the answer to your flaky skin woes, teaming powerful blemish-busting ingredients together with soothing properties that leave your complexion feeling truly nourished.
Go To Store
Best for oily skin: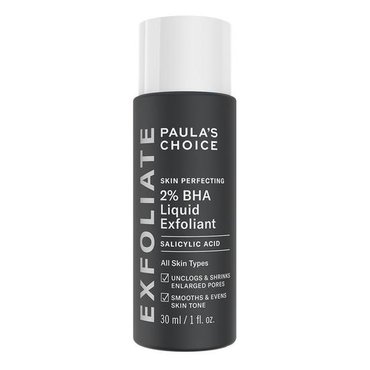 $11.00
You'll often see this Paula's Choice liquid exfoliator on our wish lists, and with good reason!
This powerful chemical exfoliant melts away dead skin cells, dirt and oils by using a potent mixture of ingredients that leave you with a blemish-free complexion. The formula is fortified with salicylic acid which works on encouraging collagen production and renewing skin cell turnover for a filter-worthy visage.
Go To Store
Best for combination skin:
Cover all bases with a solution that puts your best face first. The Saturday Skin Rub A Dub Refining Peel Gel puts a mix of feel-good ingredients to work, helping to protect and perfect your visage. Papaya extract focuses its attention on fighting off the damages of free radicals whilst aloe vera delivers a calming sensation to reduce redness and irritation.
Pineapple extract brings forth its exfoliation properties to gently yet effectively buff away dead skin cells.
Best for sensitive skin: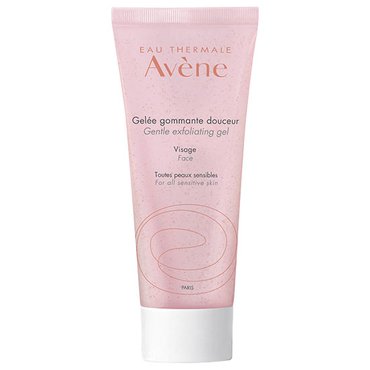 $20.00
Finally, a formula that caters to sensitive skin!
This caring solution allows sensitive skin types to get involved with the exfoliation process by teaming a cocktail of soothing ingredients together with gentle exfoliating beads. Cellulose beads and jojoba wax beads are the key exfoliating properties within this gel-textured formula, both of which remove dead skin cells without causing irritation or dryness.
Go To Store
Best for mature skin: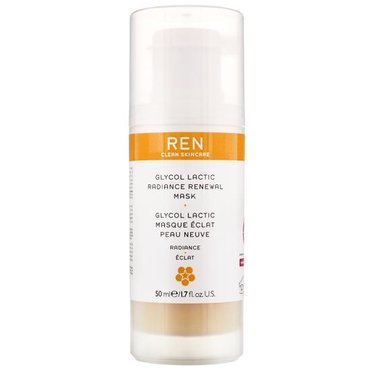 $58.00
Specially formulated for mature and sun damaged skin types, this skin-enhancing exfoliator is made up from 100% plant and mineral-derived actives that brighten up lackluster skin. Incorporate this skin care essential into your routine to smooth, firm and minimize the appearance of pores and fine lines. Trust us, it's a game changer.
Go To Store
Best for men:
Ideal as a pre-shave treatment, this exfoliating face scrub preps and primes the skin for a clean shave by lifting away excess oils and dead skin. Skin feels smoother to the touch and boasts a luminous glow, pepping up even the most fatigued complexions. Better still, it utilizes a mix of moisturizing properties that prevents razor burn and irritation!
Best for women: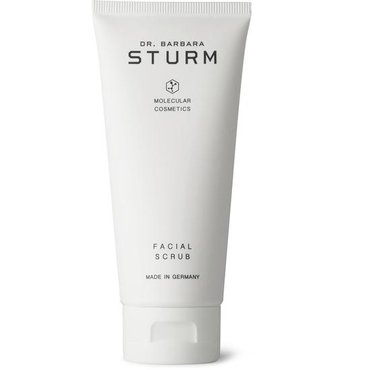 $70.00
Filled to the brim with dynamic and results-driven ingredients, this facial scrub is your one-stop shop to clearer, brighter skin. Vitamin A and purslane join forces to take on the likes of irritation, flaking dead skin and fine lines, whilst a blend of silk extracts inject the visage with a healthy dosage of radiance.
Go To Store
Best natural face exfoliator: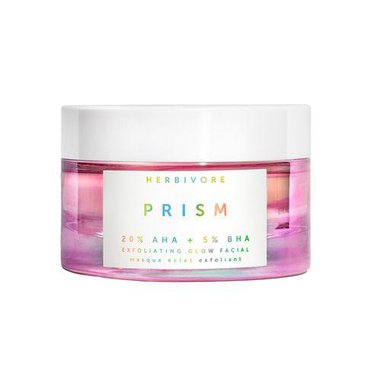 $58.00

$73.20

(21% off)
Everyone's favorite Insta-famous exfoliator has made the list! Herbivore are known for their powerful all-natural remedies that get to work on stressed-out skin, and their Herbivore Prism Exfoliating Glow Facial is no exception.
This does-it-all treatment is infused with an assortment of 20% fruit-based AHAs and 5% willow-bark based BHA that gently yet effectively melt away dead skin cells. This teamed with malic acids and bilberry lactic acid make for a powerful skin exfoliator.
Go To Store
Best enzymatic exfoliator: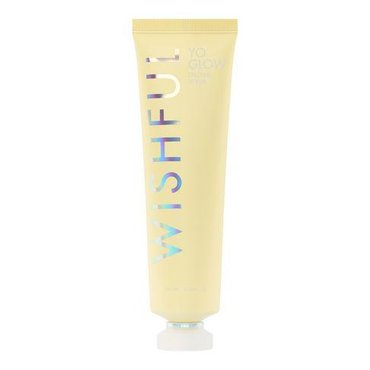 $21.00
When we're after skin as clear as Huda Kattan's, we turn to the Wishful Yo Glow Enzyme Scrub. This enzymatic exfoliator is jam-packed with papaya enzymes, BHAs and AHAs that polish all skin types, uncovering a baby soft complexion that is super easy to maintain. Grime, dead skin cells and stubborn makeup have truly met their match with this exfoliator!
Go To Store
Best chemical exfoliant for the face: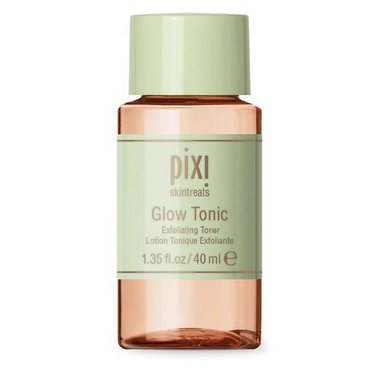 $15.00
Of course we had to feature the OG of chemical exfoliators. PIXI have led the way with their Glow Tonic formulation – a product that now sits prettily in the cabinets of beauty addicts everywhere. This liquid exfoliator employs glycolic acid as its main ingredient to melt away dirt and dead skin cells, uncovering a naturally glowing complexion with minimal effort.
Go To Store
Best face exfoliator brush: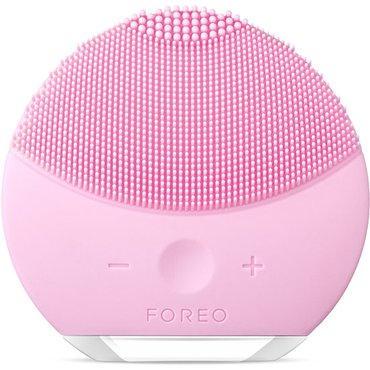 $115.50

$139.00

(17% off)
Boasting a whopping 8000 T-Sonic™ pulsations per minute, this cleansing brush is your fast-track pass to clearer, brighter skin. It combines a cleansing and exfoliating action together to streamline your skin care routine, making it a must-have item for any skin care junkie.
Go To Store
Best exfoliating pads: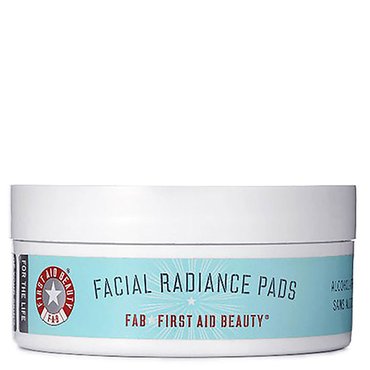 $18.00
We love any product that offers convenience and effectiveness within a single use, which is why we seriously rate the First Aid Beauty Facial Radiance Pads. Each pad contains a blend of lactic and glycolic acids that work together to come down on spots, grease, oiliness and enlarged pores. They even include soothing ingredients such as cucumber, Indian gooseberry, lemon peel and licorice root to improve the skin's tone!
Go To Store
How to exfoliate the face:

1. Invest in a decent cleanser that works for your skin type

Our guide above outlines the go-to for your skin's needs, so there's no excuse for mismatches! Most dermatologists recommend using a chemical exfoliant over a physical one as scrubs can often irritate or break the skin.

2. Cleanse the skin before applying

It is best to use an exfoliator after cleansing your face in the morning or evening. This preps the skin and gets rid of any surface dirt.
3. Apply the exfoliator to the skin

For scrubs or physical exfoliators, apply to lightly dampened skin and massage in with your fingertips before rinsing thoroughly off. For chemical exfoliators, apply to towel-dried skin with a cotton pad, avoiding the eyes.

4. Follow up with your usual skin care routine

We recommend following up with your favorite serum or moisturizer to ensure that the skin is left feeling comfortably hydrated.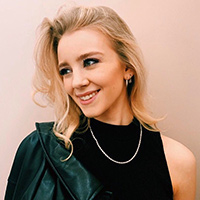 With five years' experience under her belt, Ellie has worked alongside a range of highly regarded makeup artists, giving her a real insight into what consumers should be spending their money on.