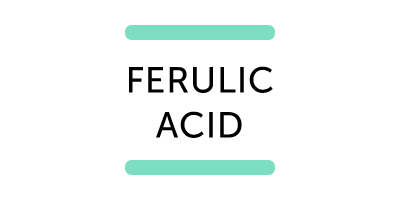 Ferulic Acid Skin Care
Ferulic acid is the latest ingredient to add to your skin care alphabet. Packed with powerful antioxidant and anti-inflammatory benefits, it's a superhero when it comes to fending off free radicals and preserving a healthy and youthful visage. With vitamin C, vitamin E and retinol as its sidekicks, ferulic acid makes the perfect addition to any anti-ageing skin care routine.
See our ferulic acid guide to answer your questions like what is ferulic acid and how does ferulic acid work.
19 products found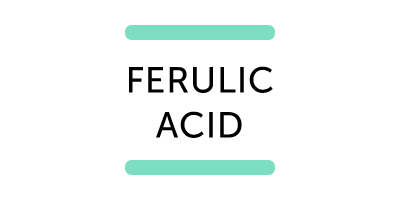 Frequently Asked Questions about Ferulic Acid products
What is ferulic acid?
Ferulic acid, also known as hydroxycinnamic acid, is a powerful plant-based antioxidant that can be found in the cell walls of brown rice, peanuts and oats, and in the seeds of apples and citrus fruits. Whilst its key role is to protect and preserve plants, ferulic acid has also been found to have many beautifying benefits.
You'll mostly find ferulic acid in serums or creams, and it can be both botanically derived or created in a lab for quality, consistency and consumer safety.
How does ferulic acid work?
Ferulic acid works as a shield against external factors, such as pollution, UV light and free radicals. When these factors try to damage your complexion, they create molecules that can irritate and traumatize skin. Ferulic acid is the antioxidant that neutralizes the molecules and prevents them from harming the skin tissue.
It is important to note that ferulic acid cannot repair or undo any skin damage that has already been caused, it simply prevents future complications.
What are the benefits of using ferulic acid on skin?
As well as stopping the damage caused by free radicals, ferulic acid can be used to slow down the aging process. Regularly using ferulic acid on your skin can delay the formation of fine lines, dark spots, sagging skin, collagen breakdown and other signs of premature aging.
As ferulic acid is an antioxidant it's also packed with anti-inflammatory properties, meaning it can decrease inflammation, redness and breakouts caused by oxidative damage.
Other benefits of ferulic acid include its ability to work alongside other antioxidants, such as vitamin C and vitamin E. When paired together, ferulic acid often bolsters their effectiveness by helping them work harder and last longer.
Who should use ferulic acid?
Ferulic acid can be used by anyone looking to kickstart an anti-aging skin regime. Overall, it is considered as a safe ingredient that can be used by all skin types.
However, like most ingredients, ferulic acid can cause possible irritation. Experts recommend that those with sensitive skin, rosacea or eczema carry out a patch test behind the ear or on the side of the face to see how skin reacts throughout the day.
Are there any negative side effects to using ferulic acid?
There are no known negative side effects of ferulic acid, and it is not thought to cause sensitivity or irritation. It is uncommon for ferulic acid to be available to use in its purest form, and it is often found combined with other antioxidants, ingredients and preservatives. Sometimes, these ready-made formulas can be too strong or activating for certain skin types and can lead to a reaction or breakout. Again, be sure to patch test any new products before use!
How often should you use ferulic acid?
You can use ferulic as part of a daily routine. Professionals suggest that you apply two to three drops of a ferulic acid serum or cream to clean, dry skin every morning. This is because we are exposed to most damage in the morning and throughout the day. You can also apply ferulic acid to the neck and chest for extra protection. Follow up with your favorite moisturizer and sunscreen for best results.
Be careful not to pair ferulic acid with exfoliating acids such as glycolic acid and salicylic acid, as these ingredients can change the pH of your skin and alter the effectiveness of the antioxidant.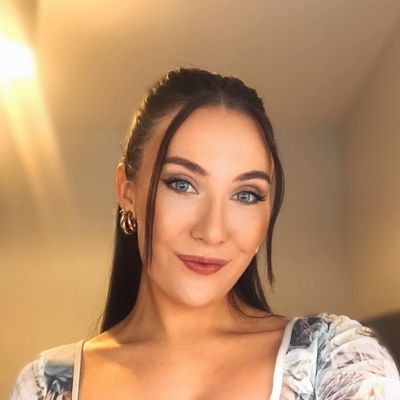 Written by Carly Cochrane, Beauty Editor