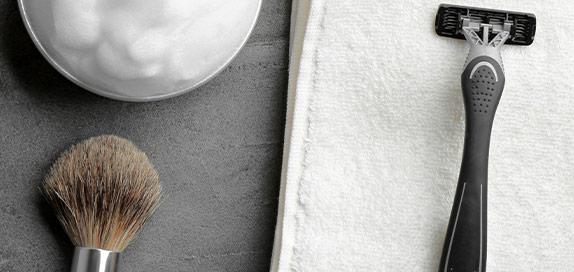 14 products found
Men's Grooming
Whether you want to maintain your current look, keep it clean or try out something new, look no further than our men's grooming collection.
Our iconic and innovative product range equips you with all the tools you need to achieve your desired style.
Want to master the art of growing and maintaining a beard? Our beard care collection offers a variety of brushes, oils, shampoo and conditioner that are bound to keep everything from your 'tache to your goatee in check.
On the hunt for effective skin care? Explore our post-shave collection and discover soothing and hydrating day creams, cleansers and serums.
In need of a shape up? Redefine your look using precision-engineered blades and state-of-the-art technology, or take control with more manual, vintage methods.
From fresh-faced mornings to five o'clock shadow, we're here to help find the best male grooming products for you. Stock up on your favorite products and best-loved brands or experiment with newcomers (they might just surprise you). Whatever you need, the choice is limitless, here at Cosmetify.