Top 20 Grooming Influencers You Need to Know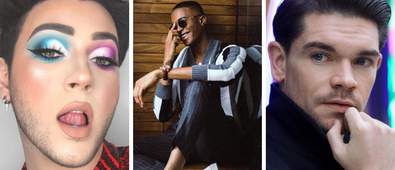 At first glance, the grooming influencer appears a fairly recent invention. It has, however, existed in some form or other for millennia. Throughout history, trailblazers have always made bold stylistic decisions, whether that means wearing the fanciest materials, shaving with cutting-edge tech or painting their faces with a particular type of mud. And billions of watching men have thought to themselves: 'Yeah, I'll give that a go'.
Today, platforms like Instagram have allowed influencers to have far greater reach than ever before. Yet, for all that, there's a number of men's grooming blogs that deserve a little more attention. Here's a few of our favorites: guys who offer a blend of product reviews, styling tips and general lifestyle advice.
Adam Gallagher
If you're at all familiar with grooming influencers, you'll likely have already heard of Adam Gallagher. His blog is packed full of fantastic images and tips: the stunning holiday snaps are almost certain to ignite your wanderlust, but try to sit still long enough to take in his excellent shaving and skin care tips.
Toni Tran
Toni Tran's tastes are numerous, which is reflected in the scope and variety of his site; you're just as likely to find articles on cars and technology as you are on fashion and grooming. Delve into the latter section, and you'll find it split between fragrances that Toni likes to promote and a walk-through of his own skin care regime.
Manny Gutierrez
Manny Gutierrez is a YouTube influencer who's achieved international acclaim for his distinctive humor and exceptional eye for makeup. If you're unafraid of a dialed-up look and on the hunt for a helpful men's beauty blog, then check out Manny's Instagram and Lunar Beauty site.
Ed Lemont
Ed Lemont's 'discerning man' blog is a particularly good source of balanced product breakdowns, but also extends to subjects as varied as restaurant reviews and the results of Ed's own hair transplant. While some sites can be a little too focused on imagery to be truly useful, the 'discerning man' backs up its photos with a good amount of written advice.
Robin James
The Evening Standard's resident grooming columnist is fast becoming one of the most easily recognizable faces in men's lifestyle. As comfortable trying products for himself as he is interviewing some of the fashion industry's biggest names, his pieces are always well worth a read. Similarly, his videos tend to be concise and well-thought-out.
Check out his night time routine below:
Igee Okafor
Nigerian-born Igee Okafor has seen his fame explode since moving to New York. His enthusiasm for fashion and grooming come together with an assortment of lifestyle tips to form an idiosyncratic guide to being a modern man.
Jim Chapman
Not only is Jim Chapman a Youtube star and GQ contributing editor, he also makes up one half of an influencer power couple. Just like his partner Tanya Burr, Jim samples a whole range of different self-care products and presents his frank response either on his blog or the pages of GQ.
Jack Lawrence
Jack mixes conventional product reviews and photoshoots with a willingness to talk about such unfamiliar topics as male Botox. You'll find that his site places a heavy emphasis on skin care – perfect for the man who wants advice on attaining the perfect complexion.
Benny Hancock
Makeup artist Benny Hancock offers something a little different to your typical blogger. His website is neatly divided between his favorite makeup creations and a personal lifestyle blog, which largely consists of fashion and travel.
Lee Kynaston
Lee Kynaston is one of the country's best-established grooming experts, having written for such publications as Men's Health, The Telegraph and Mr Porter. He taps into this wealth of experience to provide advice that's hugely useful to a range of men, but especially middle-aged guys. After all, and with all respect to Lee, it's more illuminating when your guide isn't some fresh-faced twenty-something who looks good in everything.
Sean Paki
Otherwise known as a 'skinfluencer', Sean Paki is obsessed with all things skin care. Whether it's a hydro masque, detox kit or a selection of supplements, he's undoubtedly tried it in his varied skin care routine. If you're just branching out into skin care and need a few tips on what to include in your routine, he's your man.
Aaron Marino
Aaron is primarily a social media influencer who dabbles in a little bit of everything, but a large proportion of his content is skin care. He strives to help men feel better about themselves, and oftentimes the best way to do that is through a thorough skin care routine. After all, a well-groomed appearance is the first step to killer confidence.
Danny Defreitas
Danny Defreitas built his fanbase through his expert makeup tutorials and skin care tips on Youtube, and now he's transferred his knowledge, skill and passion to Instagram. His daring styles, bright colors and bold looks have made him one of the standout stars of male grooming, particularly men who like to experiment with different styles.
Wayne Goss
Though he's best known for his makeup tips (offering free content to over 3 million Youtube subscribers and to just over 700,000 on Instagram), Wayne Goss has recently delved into the world of skin care. He's become a huge fan of Drunk Elephant amongst other brands, and regularly shares his love of luscious moisturizers and cleansers.
CJ Calvert
CJ Calvert combines his two great loves in his Insta page: beauty and tennis. As much as we love watching Serena Williams serve another ace, we're more interested in the variety of skin care products that don his page. Elemis, Jack Black and Molton Brown are a few of his favorite brands.
Nick Cox
Self-dubbed as 'The Grooming Guy', it's fair to say Nick Cox knows his way around a grooming kit. The stylish grooming icon has collaborated with the likes of Jamie Jewitt to help men achieve their best look. Cool and charismatic, Nick dabbles in a bit of everything, yet his Insta page is mostly decorated in suave fragrances. If that's your bag, have a browse of his page to find your signature scent.
Jules Von Hep
Founder of his own tanning brand 'Isle of Paradise' and co-host of the Jules and Sarah Podcast, Jules Von Hep certainly has his fingers in many grooming pies (weird image, I know). The upcoming influencer specializes in self-tanning, particularly the art bronzing, which he speaks at length about on his Youtube channel.
Bola Awoniyi
Bola Awoniyi may not have the acclaim and fan base of other influencers, yet he has a distinct style that makes him stand out from the usual crowd. He was named as one of Forbes 30 under 30 for his work in media and marketing, showcasing his talent, and he dresses pretty sharp too.
Rizwan Bachav
Rizwan epitomizes the luxury lifestyle. If you're one of his 109k followers, you'll see an Insta page filled with sports cars, designer watches and the occasional selfie. In each of those selfies, his hair is preened to perfection, which makes him the go-to influencer for hair that's on-point.
Louis Polo
Flaunting his flawless style in the heart of LA, Louis Polo shares all of his everyday grooming tips to his 83k followers. He refers to himself as the Lifestyle Man, which symbolizes his knowledge of current fashion trends and returning styles and, of course, the latest grooming techniques.
We sometimes need a little bit of inspiration to bring ourselves out of a grooming rut. And a few perceptive words from the right styling guru can imbue a familiar routine with new life and purpose.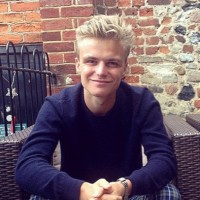 Alex has over six years of experience as a writer. He demonstrates exceptional grooming knowledge and has a natural skill for following current trends.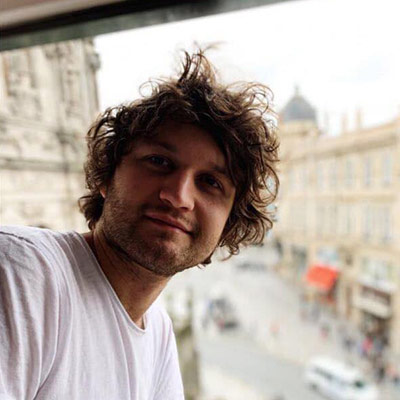 After six years of experience in content writing, Luke followed his passion for male grooming, particularly fragrances, hair styling and natural skin care.