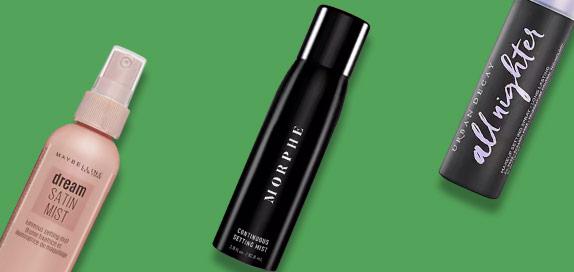 Makeup Setting Spray & Fixers
The last thing you want is for your makeup to be sliding off of your face throughout the day, which is why we've put together this superb selection of makeup setting sprays and fixers. Check out this guide to makeup setting spray & fixers for further info.
140 products found
Setting Spray
Browse a clever collection of complexion prep and finishing sprays from makeup gods such as Urban Decay, MAC, NYX Professional Makeup and Barry M. With innovative ingredients and special formulations, each offer a fantastic way to prolong the life your everyday and iconic makeup looks.
Not only do these marvelous mists enhance the lasting power of your makeup, but they can also provide your skin with a dewy glow or a flawless matte finish. Choose your favorite depending on specific makeup concerns and skin types. You can also shop our supreme selection of makeup fixers. Banish shine with our blotting sheets and sticks to reveal a photo-ready finish in seconds.
Simply use our drop-down filters to find products tailored to your needs. From ingredient preference to price point, you can find the best makeup fixing solution for your routine. Whether you need a cruelty-free formulation or want a budget-friendly setting spirtz, we have the answer.
Discover your faves and you'll be well on your way to flaunting a flawless face in no time!
Makeup Setting Spray & Fixers Features