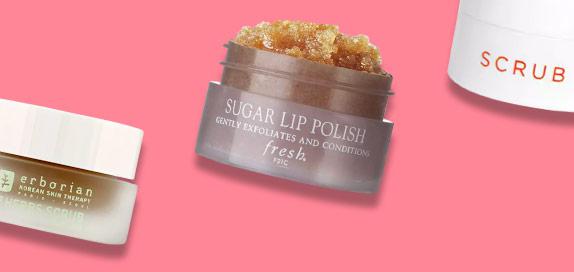 Lip Scrub
Polish your pout with one of our excellent lip scrubs, a pocket-sized innovation that exfoliates, rehydrates and moisturizes lips that need it most. Read More
6 products found
Lip Scrubs
Ideal for pre-lipstick application, each scrub actively works to buff away dead skin cells, revealing a smoother, softer pout that is totally flake free. When lips boast a smooth base, applying long-wearing lip liner and liquid lipstick becomes a whole lot easier, making a lip scrub an essential for your makeup bag.
These little lifesavers are perfect for anyone on the go, making them a travel essential for both men and women alike. They're also of particular use when applying makeup, ensuring a smooth, even coverage and keeping color looking just so for longer.
Arriving in various different shades, flavors and consistencies, each lip scrub works to carefully hydrate and smooth out your pout for unstoppable results. Choose from revitalizing mint blends and fruity fusions for a delectable scrubbing experience.
Naturally derived ingredients are the key to this collection, from sugar granules that remove dead skin to softening avocado and jojoba oils. What's more, the nourishing formulas that imbue many of the scrubs prove just the ticket for preventing chapping. Take a peek at the products of such big names as DIOR, GLAMGLOW and Barry M.