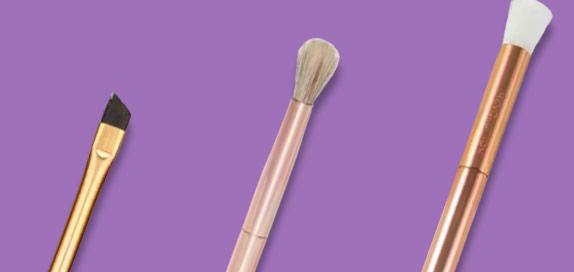 Eyeshadow Brushes
Kit yourself out with every type of eyeshadow brush under the sun and create killer, Instagram-worthy eyes. Read More
17 products found
Eyeshadow Makeup Brushes
Ever wondered how makeup artists always seem to achieve the perfect smoky eye so effortlessly? Us too. Luckily, the answer lies within our collection of professional eye brushes. Here, you can explore a variety of different brands and brush types that meet your every need when it comes to applying eye makeup such as eyeshadow and eyeliner. Working with cream, powder, gel and wax finishes, each brush ensures a flawless finish every time.
Our expert range of eyeshadow brushes are the perfect tools for expressing your style through your favorite eyeshadows. Whether you're blending out that smoky eye or adding a bold pop of color, these fluffy brushes are all you need to nail your next look. Shop amongst our expert selection of precision liner brushes, angled brush heads and fluffy brushes to complete your set. Going pro has never been so easy!
Allow brands like Lily Lolo, Daniel Sandler and Laura Mercier to provide you with the professional finish you deserve. Put your trust in some of the best names in beauty to discover your next must-have style.
Shop now and add them to your makeup arsenal.
Eyeshadow Brushes Features