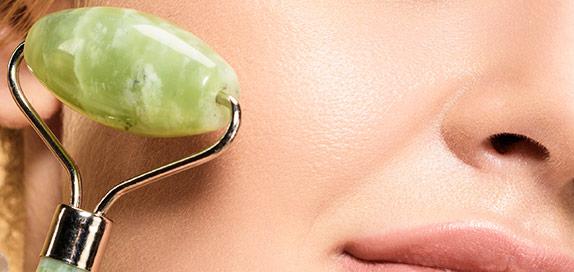 Face Rollers
Whether it's activating skin care ingredients or de-stressing your mind and body, face rollers are a must-have for your skincare routine. Discover the best facial rollers from all the leading cosmetic brands such as Grace & Stella, Skin Gym and Herbivore. Read More
10 products found
Facial Rollers
With a whole host of beneficial results, it's no surprise that beauty gurus, influencers and skincare experts across the globe rave about these small tools. Facial rollers are the perfect way to alleviate the stress of the day, ease tensions, reduce aches and drain toxins and lymphatic fluid from your face. They are the perfect treat for the skin and help you recreate that spa facial but in the comfort of your own home.
Typically made with semi-precious gemstones such as jade and rose quartz, facial rollers look the part, too. There are even massage rollers that help stimulate collagen and tone the skin. Use in tandem with your favorite skincare products, such as moisturizers, face oils, eye creams, sheet masks and serums and you'll notice the difference in your complexion in just a few weeks.
Whichever you choose, find your new favorite skincare tool on Cosmetify today.