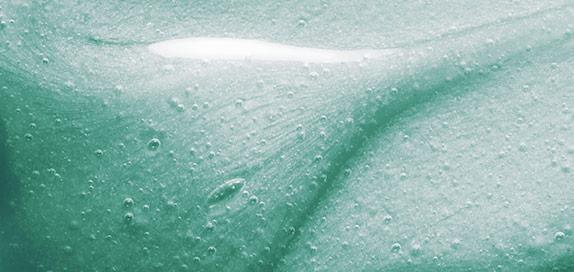 2062 products found
Shampoo & Conditioner
Browse our full collection today to find the very best formulas for your hair care routine.
Wash away all your hair concerns with our wide array of nourishing, hydrating and grime-busting shampoos and conditioners. Whether you want to tone your colored tresses or deep condition your locks, there's a solution for everyone and every type of hair. Dry, dull and lifeless strands? Or perhaps you suffer with an oily, stressed out scalp? Whatever your specific hair care needs, we have the answer.
Simply use our drop-down filters to find the perfect fit, with options such as your specific hair concerns, ingredient preferences and hair benefits. No matter if you're searching for hair thinning shampoos or hydration-boosting conditioners, you can find it all here at Cosmetify. You can even filter your search to include only cruelty-free and vegan solutions, to find a wide array of suitable options from all your favorite brands.
Find all the finest shampoos and conditioners on the market right here to help massage yourself into hair heaven. Once you add these essential remedies to your hair care regime, you'll be seeing and feeling the results in no time.
2 in 1 Shampoo and Conditioner
If you're wanting to cut down your hair care routine, then why not opt for a two in one shampoo and conditioner? Your hair washing time is halved but the end result is never compromised. Discover two in ones right here.
View this ultimate 2 in 1 shampoo and conditioner guide for any questions or advice.
Hair Conditioner
Don't you just love the way a rich and creamy conditioner leaves your hair feeling and smelling? So do we. Give your hair some much-needed nourishment with an indulgent conditioner from our lovely line-up.
See our guide to hair conditioner for further info.
Dry Shampoo
Who would've thought that just a few spritzes of dry shampoo could have your hair looking good as new? It's ingenious. And we're happy to be home to some of the best dry shampoos money can buy from our favorite brands like Sachajuan and COLAB, to name a few.
Take a look at our complete guide to dry shampoo for further info.
Leave in Conditioner
Sometimes you just need a little bit of extra nourishment and that's exactly what leave in conditioners are made for. Wella and Sexy Hair, among many others, have crafted ultra-hydrating formulas that keep your locks in tip-top condition long after your initial hair wash.
View this guide to leave in conditioner for help and tips.
Shampoo and Conditioner Sets
Why buy solo shampoos and conditioners when you can get multipacks? Buying in bulk means your favorite cleansers and conditioners will last a whole lot longer and you won't have to trawl the web to find their complementary products. They're all here, in one place and in one pack.
Visit our ultimate guide to shampoo and conditioner sets for help and tips.
Shampoo
Cleanse, refresh and enliven your hair with our wonderful selection of shampoos. Offering a variety of formulas for every hair type, we have the shampoo you need to revive your hair and bring it back to its former glory.
Take a look at our ultimate shampoo guide for more info.
Shampoo and Conditioner Features