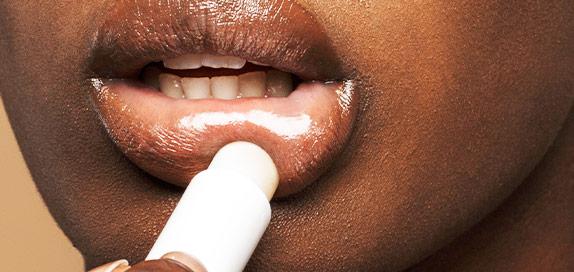 56 products found
Lip Care
All year round you should treat your luscious lips to a special treat with the perfect lip care product. Whether it's to protect them from the cold winds or the dazzling sun, you can find the best solution here. Discover the ultimate range of products, including the holy grails, the classics and the unsung heroes. From lips balms to lip scrubs and lip treatments to tinted lip balms, there's something for every pout.
Struggle with parched lips? We have the answer. Take a look at our nourishing, hydrating and soothing solutions. Want to add a wash of color? Search our array of tinted lip balms, with popsicle pinks, rosy reds and sheer browns. Need a lip balm with SPF? Find the perfect beach bag must-have. Searching for an overnight treatment to soothe irritations? Enjoy our collection of lip treatments and choose from lip masks, oils and salves.
No matter your specific concern, whether you're searching for an antidote to chapped lips or want to add a pop of color, you can find it all here in one handy collection. e also have a selection of beautiful lipsticks, lip liners and lip glosses to add on top. Simply use our innovative filters to sort your search – perfect if you to find a specific brand or even vegan friendly solutions.
Lip Balm
Drench that pout of yours in a nutrient-rich balm to banish those chapped lip blues. Offering a variety of different scents and textures, you too can find the perfect balm from brands such as Laura Mercier, IOMA and Kiehl's. Shop the full range today.
Lip Scrub
Exfoliating your lips is a key step in attaining flawless lipstick application – just ask any professional makeup artist. Fortunately, we have you sorted for all of your lip care needs. Browse amongst pot, stick and tube formulas to buff away that pesky dead skin.
Lip Treatment
Go the extra mile with your lip care routine by adding in a bespoke lip treatment. Kicking dry, uncomfortable lips to the curb has never been easier, thanks to our ever-expanding range of intensive treatments.
Tinted Lip Balm
Who said you had to compromise color for comfort? With our tinted lip balms, you can splash your pout in a wash of color whilst smoothing in a healthy dose of hydration. Choose from nude pinks to vibrant reds to light up your look with a pop of pigment.