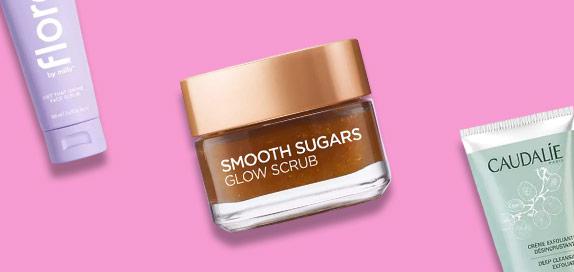 Face Scrub
With face scrubs to suit all skin types – yes, even the most sensitive – from brands such as Garnier, Clinique, Bulldog and Dermalogica, we guarantee you'll find a scrub that meets your skin care needs. Read More
12 products found
Exfoliating Face Scrub
Did you know the key to clearer, healthier skin is using a face scrub twice a week? Exfoliating is ideal for getting rid of any dry and dead skin cells, not to mention grime and product build-up. A potent face scrub reveals fresher, smoother and brighter skin, rejuvenating your complexion after just a few uses.
Our diverse selection caters to everyone, offering vegan and cruelty-free formulas for the ethically conscious and powerful elixirs tailored towards men. Mancave, Bulldog and Jack Black are three of the leading brands for male skin care, rivaling the efficacy of female products.
No matter what your age, gender or background, if you feel your skin is looking a little lacklustre, then these scrubs are the answer. After each use, you'll love how instantly cleaner and brighter your skin looks and how over time, flaky skin will be gone and dryness will be cleared up.
Browse the range to find the face scrub that revitalizes your skin care routine, and bring on glowing skin!
If face scrubs aren't your thing, check out our range of skin treatments, where we offer a variety of solutions for dark spots, blackheads and enlarged pores.