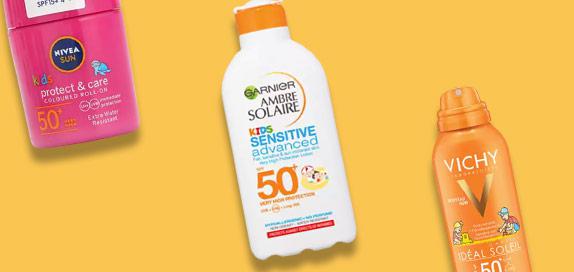 Sunscreen for Kids
Find the perfect sunscreen for kids with help from brands such as Garnier, Green People, La Roche-Posay and Ultrasun - with most offering factor 30 and above, you can rest assured that your children will be safe...and that you can finally sit back and relax. Read More
3 products found
Sunscreen for Kids
Nothing sucks the fun out of a summer holiday like constantly worrying about your child's skin, so relieve the stress of sun burn with a potent lotion that lasts for hours. Simply apply some lotion in the morning and spend the rest of the day basking in the gorgeous weather and beautiful scenery.
Kids and sunscreen can be a battle. While you want to smother every inch of them, they're fighting to dive in the pool. Luckily, they can do as many running bombs and somersaults as they like with our waterproof solutions, made with safe and trusted ingredients to keep their skin safe.
It's essential that you keep your little one protected from harmful UV rays. From fuss-free sprays to body lotions and body creams, we have a bunch of kid-friendly sun care products that will make the dreaded sunscreen applying a whole lot easier. The aromatic and active ingredients not only protect the skin, but also produce silky-soft and smooth skin that's freshly scented. Plus, we have a bunch of after sun products up for grabs - the perfect soothing remedy after a long day of having fun in the sun!