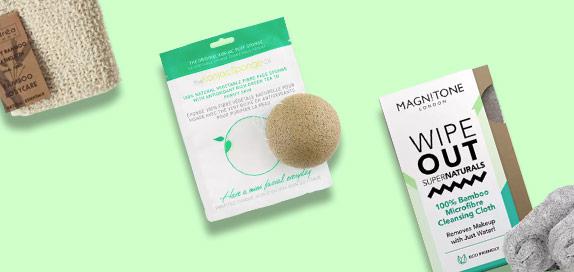 Cleansing Cloths and Sponges
Sure, you've found your favorite cleansing formula, but now it's time to elevate your skin care experience by throwing in a cleansing cloth and sponge to seriously kick old makeup and grime to the curb. Visit our ultimate cleansing cloths and sponges guide for help and tips.
59 products found
Face Cloths
Enhance your natural beauty with a potent cloth or sponge, intricately designed to reveal a smooth, clear and bright complexion.
Browse through our stock of soothing face clothes from the likes of Liz Earle and Neom Organics, or choose between exfoliating facial sponges created by The Konjac Sponge Company and MZ Skin. The right cloth or sponge makes a huge difference to your skin care routine, transforming the morning rush to a carefree dream. Who doesn't want to relieve the stress in the hectic mornings before work?
Our specially selected range allows you to cleanse even the most sensitive of skin with complete ease and comfort. Whether you're choosing to gently buff away dead skin or smooth in your cleanser, our sponges and clothes have you covered. Suitable for all skin types, from dry and dull to super oily, our inclusive collection is tailored to everyone.
But don't just take our word for it, explore the superlative range here to create a seamless skin care routine.