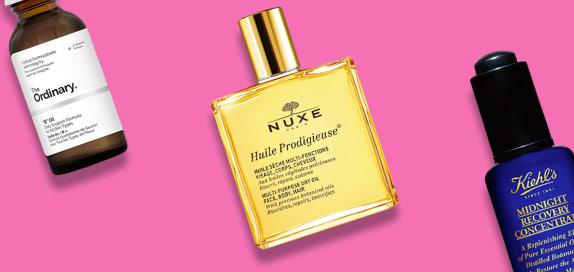 1144 products found
Face Serum
Reveal your flawless complexion with our top-class collection, brimming with active ingredients, vitamins and minerals, blended together in nourishing and soothing formulas.
Oils and serums, serums and oils...it can be quite tricky knowing which is which and which is best for you. Both as luxurious as the other, face oils and serums are often exactly what your skin needs to feel renewed. They're a must-have in your skin care routine for replenished, healthy and clear skin with a healthy shine.
Serums play a pivotal role in your skin care regime. Highly concentrated and typically rich in vitamins, they work to repair and protect your skin from damage caused by environmental aggressors. Oils, on the other hand, provide intense hydration and nourishment and are much more suited as a moisturizer than serums. Put both together in your skin care regime and you'll be laughing all the way to your 100th birthday because you'll still look 25.
Who doesn't want to look young forever? And now with our supreme selection, you can do just that.
Face Oil and Serum Features