The Beginner's Guide to the Best Shiseido Products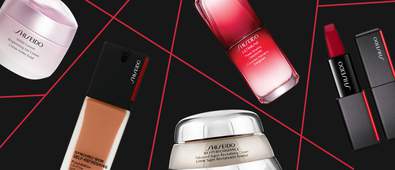 Discover must-have makeup, skin care and fragrance products from one of the oldest and prestigious cosmetic brands, Shiseido.
Over 145 years ago, Shiseido set out to define the beauty industry. Now, this brand is a global player with a dedicated following of loyal fans including the gang here at Cosmetify.
At the heart of their company is their willingness to help their customers embrace and enhance their natural beauty. From expert skin care solutions to exciting makeup tools, they have a vast collection of products to suit every type of routine. Plus, they use an array of potent formulas with strict testing standards to ensure every product delivers impressive results.
Ready to dive into our top picks? Find your new favorite Shiseido product with our beginner's guide.
Shiseido Makeup
With everything from flawless foundations to bold lipsticks, they have all the makeup goodies you need to update your daily routine and kit out your collection. They even have a range of tools and accessories, including makeup brushes and eyelash curlers, which ensure a professional-looking finish.
No matter your style or preference, it couldn't be easier to achieve beautiful results with Shiseido makeup by your side. Shop the range today and enjoy colorful pigments and innovative formulations that seamlessly blend and buff into the skin.
Transform your makeup routine with the iconic Synchro Skin Self Refreshing Foundation. This forward-thinking foundation ensures you look flawless from sunrise to sundown using ActiveForce technology. This means your coverage is waterproof and protected from heat, oil and humidity.
Better still, this foundation comes in a range of shades which use responsive sensory technology to help sync with your skin tone. It provides a radiant finish with a medium coverage, which looks fresh and natural on the skin.
Lift and curl your lashes with ease using the famous Shiseido Eyelash Curler. This tool is loved by beauty editors, A-listers and influencers alike, thanks to its special design. The handle sits comfortably in your hand, while the broad curve ensures a no-fuss curl from the inner and outer corner.
The silicone pads help reach the base of the lashes and the edge-free design means there's no risk of pinching the delicate skin. It's a great tool to have in your kit to enhance your natural lashes and prep them for mascara application.
Create the perfect pout with the ModernMatte Powder Lipstick. This long-lasting and full coverage lipstick is a go-to in makeup bags across the globe.
Swipe straight from the angular bullet and expect a kiss-proof, smudge-proof finish that looks glamorous from day to night. It effortlessly blends across the lips, transforming into a soft, matte finish that blurs fine lines and imperfections. No matter your style, there's a range of universally flattering shades to choose from, like bold berry and flaming red.
Shiseido Skin Care
Shiseido go beyond beauty and help you achieve a healthy-looking, refined and balanced complexion. Their wide array of skin care products combines innovative ingredients and ancient healing techniques to strengthen and protect your skin, so you feel refreshed and ready to take on the day.
Best-sellers include their anti-aging moisturizers, gentle cleansers and potent serums. These help you tackle concerns such as dryness, dullness and dark circles. No matter your skin type or concern there's a product suited to your routine at Shiseido.
Protect and nourish your skin all in one go using the impressive Bio Performance Advanced Super Revitalizing Cream. It helps minimize the appearance of fine lines and wrinkles, while giving you a dewy glow.
To do so, this moisturizing cream utilizes bio-hyaluronic acid and bio-revitalizing complex, which combine to protect the skin against dryness and environmental stressors. It gets to work delivering a burst of hydration, so your skin feels refreshed and refined. It even comes with a small spatula, so application is easy and fuss-free.
The White Lucent Brightening Gel Cream helps enhance the complexion for radiant results. Enriched with a Sakura Bright Complex, it also ensures a dewy and refreshed complexion throughout the day. This includes ingredients like tormentilla extract, yoshino cherry extract and western hawthorn extract, which work together to restore vibrancy and suppleness.
The gel moisturizer expertly diminishes dark spots, dullness and discoloration and protects your skin from pollutants and environmental stressors. Use both morning and night to smooth and soothe the skin.
The Ultimune Power Infusing Concentrate is a big deal in the beauty world, winning multiple awards and gracing bathroom shelves across the globe. It's a specially designed lightweight serum, which helps revive and transform skin for firmer, radiant and smoother results.
It uses innovative ImuGeneration technology, which includes antioxidant-rich botanicals, such as rich reishi mushroom and iris root extracts. These work hard to restore suppleness, defending the skin against environmental damage. It also diminishes the signs of ageing and boosts hydration for a youthful-looking complexion.
Shiseido Benefiance Collection
As part of their growing skin care range, Shiseido have released their much-loved Benefiance Collection. This line of goodies helps tackle the signs of aging head on, by refining, smoothing and soothing the skin. Use as part of your daily AM and PM routine to achieve youthful, firm and radiant results.
The anti-aging formulas in the Benefiance range contain beneficial formulas, which diminish fine lines and wrinkles, as well as minimize the appearance of dark spots and dark circles. Browse the collection and discover smoothing eye creams, refreshing face masks and more.
Treat yourself to the luxurious Benefiance Wrinkle Smoothing Cream. This indulgent formula is the ultimate skin care must-have for mature, dry skin types. Not only does it fight the signs of ageing, but it also helps deeply moisturize the skin.
It reduces fine lines and the formation of new wrinkles, using an impressive blend of turmeric, algae, yuzu seed extract and the forward-thinking ReNeura Technology+™. This helps keep your complexion looking healthier and refined, as well plump and supple.
Revitalise the delicate skin around your eyes with the Wrinkle Smoothing Eye Cream. This must-have potion helps directly target the fine lines around the orbital area, such as crow's feet, lid creases and brow frown lines.
To do so, it combines the potent ReNeura Technology+ and KOMBU-Bounce Complex. This mixture helps smooth the skin for soft results and ensures a wide-awake, youtful look. It's the perfect daily treatment for mature skin types.
The Benefiance NutriPerfect Day Cream SPF 15 is a great skin solution, which diminishes the appearance of fine lines and discoloration, while protecting your face all day long.
Enriched with SPF 15 and light-diffusing technology, this cream keeps your skin looking smooth, soft and radiant. Better yet, it prevents your potential damage from environmental stressors and harmful UV rays.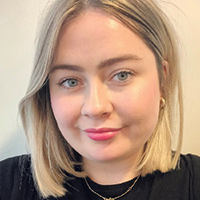 Rebecca is a content writer with over three years' experience and a keen interest in cosmetics. Cosmetify allows her to combine her blogging skills with her passion for beauty.