Sunday Riley Skin Care Guide
Sunday Riley: The Best Skin Care Guide for Beginners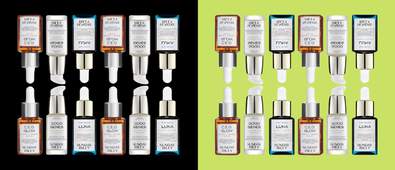 If you're in the market for luxurious skin care, you're in the right place.
Sunday Riley has a wide range of gorgeous, skin-loving products for you to choose from, all of which feel like an indulgent treat to the senses. Each serum, cleanser, oil and moisturizer use clean formulas and contain botanical ingredients that ensure impressive results.
Dive straight into our beginner's guide to find your new favorite Sunday Riley must-have products.
Sunday Riley Face Oils
Discover Sunday Riley facial oils which nurture, hydrate and soothe the skin. Free from nasties, such as parabens, phthalates and synthetic fragrances, these face oils are a treat to the skin utilizing active ingredients. And with a commitment to clean, science-backed formulations, you can rely on these oils to deliver on their big promises.
Whether you're trying to replenish your tired complexions or soothe your sensitive skin, a face oil is a great place to start. Choose from a wide array of options, including the iconic U.F.O. Ultra-Clarifying Face Oil and the nourishing Luna Sleeping Night Oil.
Sunday Riley Treatments & Serums
Skin treatments and serums are perfect for rescuing your skin from pesky problems, such as dullness, dryness, redness or uneven skin tone. No matter your concern, there's a serum and skin treatment to fit your routine, thanks to the 'green technology' at Sunday Riley. This includes an array of botanical ingredients to help you achieve proactive, positive results.
Each one of their nourishing solutions are an indulgent treat, which put in hard work to restore your complexion to a healthier, radiant and glowing version of itself. Discover best-selling solutions, such as the cult-favorite and award-winning Good Genes Glycolic Acid Treatment.
Sunday Riley Moisturizers
We all know finding the perfect moisturizer can be a tricky task, but with Sunday Riley you can rest assured each formula delivers swift, long-lasting and effective results. From eye creams to soothing day moisturizers, there's something to suit a range of skin types.
Each product contains their science-backed, botanical ingredient list, which helps smooth and soothe the skin. Better still, they are free from nasties and have non-irritating formulations. Not to mention, Sunday Riley also proudly a cruelty-free brand with a range of vegan-friendly products to choose from.
Browse the collection today and find your new favorite hydrating moisturizer.
Need more skin care inspo? We've got you covered with The First Aid BeautyGuide for Beginners.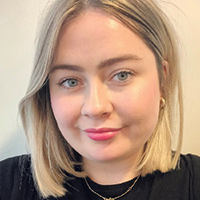 Rebecca is a content writer with over three years' experience and a keen interest in cosmetics. Cosmetify allows her to combine her blogging skills with her passion for beauty.