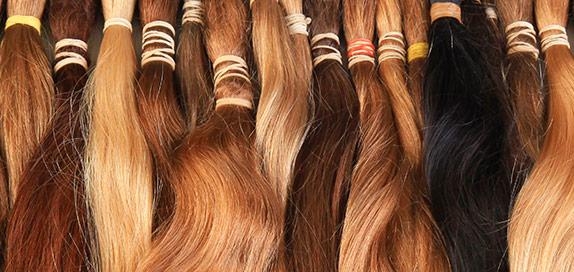 Hair Extensions
Glamor doesn't have to be hard to attain; make your life simple by checking out our range of hair extensions from Hershesons and other top quality brands. Look around our complete guide to hair extensions to find out more.
6 products found
Hair Extensions
Whether you're preparing for a night out or getting ready for work, give your hair some added oomph in as little as one, two, three. Feel full of confidence, charisma and energy with your new locks that you can't wait to show off.
Hair extensions are perfect for those of you tempted by a change in hair color or style, but not quite ready to take the leap of faith. Choose between human hair extensions and synthetic hair extensions, ranging from sultry brunettes to luscious blondes. If you love the style and feel of your human hair extensions but not the color, you can dye them to your dream color. Easy to apply and easy to mold, our extensions are risk-free, reliable and last for up to six months - what more could you ask for?
From silky ponytails to cute fringes, you can transform your look with these easy clip-in locks. Available in synthetic and human hair, these high-quality extensions are lightweight and come in a variety of shades so you can easily find your most-suited color.