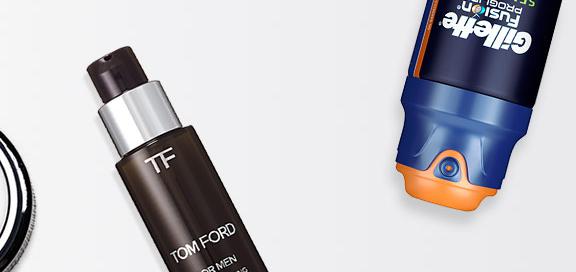 5 products found
Men's Grooming Offers
The world of men's grooming has expanded no end in recent years, meaning that there are more and more options for the discerning modern gent to weigh up - beard oils, electric razors and aftershave to name just a few. In an ideal world these items, traditional and contemporary alike, would be brilliantly inexpensive, allowing you to experience all of the different joys that grooming entails.
Unfortunately, sometimes you have to pay for quality. It's understandable, but a shame that some guys would never experience their grooming potential thanks to their having an eye on their wallets. That's why we've assembled this list, to help expand the styling horizons of any men who might want them broadened.
For some of the most economical men's grooming discounts, explore our lowdown of the very best deals right here on Cosmetify. Treat yourself to some of the most illustrious brands on the market offering discount prices for premium products. There's few better feelings than purchasing a top-quality product without breaking the bank.
Men's Grooming Discounts Features