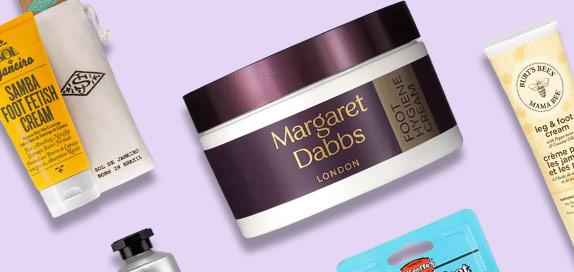 3 products found
Foot Lotion
Whether your tootsies need some serious TLC or you're in the mood for an at-home pamper session, you can find the perfect solution here. As with our face creams and body moisturisers, we have a wide collection to choose from, including intensive foots treatments and nourishing foot balms, there's something to suit all tired toes.
Our lovely line-up of creams and lotions will not only help revive and rejuvenate fatigued feet, but they also help add some much-needed moisture. In fact, you can combat everything from cracked heels to corns and dry skin to blisters with our nourishing solutions.
To find the perfect fit for your feet, refine your search with our innovative handy filters. Search by ingredient preference, skin type and even price. From indulgent foot creams to inexpensive lotions, there's a formula for every problem and every price point. Our selection of miracle workers nurtures your soles back to their smooth and soft state while protecting them against fungal infections.
So, what are you waiting for? With frequent use of foot creams, you can be sandal-ready in a flash! Why not get pedi-ready and treat yourself to a new nail polish, too?