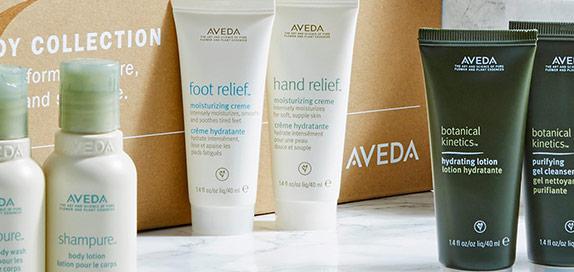 Why We Like Aveda
"You don't remain a favourite of consumers and salons alike without quietly impressing each time a cosmetics lover reaches for one of your products. So maybe it's the constant spirit of innovation, or perhaps the dedication to going about things in the clean-living, eco-friendly manner laid out in the 'Aveda 'way, but we can't help but warm to the brand, particularly for how it fuses the best elements of both an eco cult concern and internationally known institution."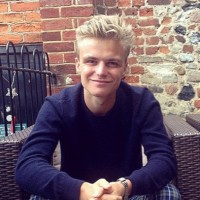 Written by Alex Bryson, Content Editor
51 products found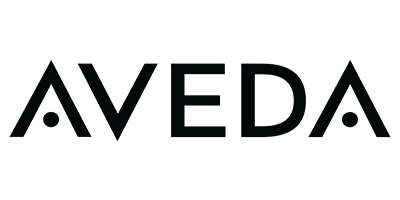 In 1978, inspired by Indian rituals, herbal remedies and the ancient art of Ayurveda, Aveda was born. Founder Horst Rechelbacher – twice named one of the most influential environmentalists in the US by Vanity Fair – firmly believes in celebrating and embracing Mother Nature, and by combining beauty with botanicals, his passion for wellness in cosmetics became a project.
Designed to promote balance in your mind, body and spirit, Aveda is pioneering in the world of holistic beauty. Boasting an exceptional commitment to the environment, they focus solely on creating products made from naturally derived, certified organic ingredients. From shampoos and conditioners to cleansers and lotions, each product is packed with raw herbal ingredients and essential oils, which are not only extremely gentle on your hair and skin but kind to the environment too.
Working alongside rural farmers, Aveda harvest pure flower and plant essences to create the responsible, ethical and conscious products that they're known for today.
Buying cruelty-free is becoming a bigger concern for many consumers, so why not take a look at our entire range of cruelty-free products or take a look at our favorite cruelty-free hair care brands and products?
Where can you buy Aveda products in the US?
Aveda products can be bought online in the US from Harvey Nichols, eCosmetics and Walgreens.
Frequently Asked Questions about Aveda
What's the cruelty-free status of products made by Aveda?
This brand's whole line is cruelty-free which means they don't test their products or formulations on animals.
Do Aveda use Parabens?
Most of the Aveda range is paraben-free. Select from our filters to narrow down to this preference.
Does Aveda use mineral oil in their products?
Aveda has created some mineral oil-free products, which you can discover by choosing the appropriate filter.
Do Aveda use silicone in their products or formulas?
Many of their products are silicone-free and can be found by using the filters on this page.
Are Aveda products made without the use of sulfates.
You'll find a lot of their formulations feature sulfates (or sulfates). Use our filters to narrow your search should you require.
Are the ingredients used in Aveda products suitable for vegans?
Not all of Aveda products are vegan-friendly, but some are made without animal-derived ingredients or by-products and are suitable for vegans. Where applicable, this is highlighted on the product page.
What country are Aveda products manufactured in?
They produce their products in the USA.