A 101 Guide to the Best La Prairie Products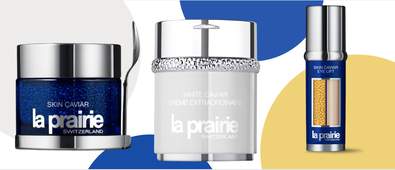 If you've been on the hunt for top-of-the-range skincare, where luxurious textures, advanced technologies and expensive packaging are all wrapped up into one, then you may have just hit the jackpot.
La Prairie is an undisputed leader in the luxury skincare industry. The Swiss-based brand is home to some of the most efficient and effective skin solutions in the world, where the likes of caviar, gold and platinum headline the ingredients lists. However, with such great and rare ingredients comes a great (and by great, we mean hefty) price tag.
As your fellow beauty-obsessives, we understand you'd want to make an informed decision before throwing your hard-earned cash at a new moisturizer or serum (although La Prairie never disappoint). Below, you'll find our fool-proof guide to the best La Prairie products so that you can invest in a brand new skincare routine with confidence.

La Prairie Skin Caviar Collection
Launching in 1987, Skin Caviar was the first ever line of products to seal active ingredients in an encapsulated shipping system. It became an instant skin care phenomenon, with the collection still reigning supreme today.
Each product in this range is infused with a form of caviar, from caviar extract to caviar water, caviar absolute and caviar premier. The expert formulas work to lift and plump skin so that you can reveal a youthful, healthy complexion. Browse the range and discover everything from the iconic pearl-like capsules to luxe creams and complexion-perfecting color cosmetics.

La Prairie White Caviar Collection
If you thought Skin Caviar was good, wait until you get your hands on this collection. White Caviar is the luxury skin care range that will turn your beauty routine up a notch. Expertly formulated to illuminate and lift your complexion, each product is enriched with golden caviar extract and Lumidose, a skin-brightening molecule.
Each formula within the collection works overtime to maintain an even skin tone and reduce the appearance of dark spots, so that you can flaunt a radiant complexion. Take your pick from lavish crèmes, intense eye serums, illuminating lotions and more, and look forward to revealing your healthiest complexion yet.

La Prairie Platinum Rare Collection
Dull and lifeless complexions aren't an option for La Prairie and their Platinum Rare collection. Utilizing the impressive powers of platinum, the ultra luxe products within this range reignite skin's youthful glow and transform the signs of aging.
With everything from rejuvenating eye creams and revitalizing face creams on offer, you can effectively replenish mature skin. Wave bye-bye to dark spots, fine lines and wrinkles, as La Prairie take care of your skin once and for all.
Want to trial and test other leading luxury skincare brands? Check out The Emma HardieSkincare Guide for Beginners.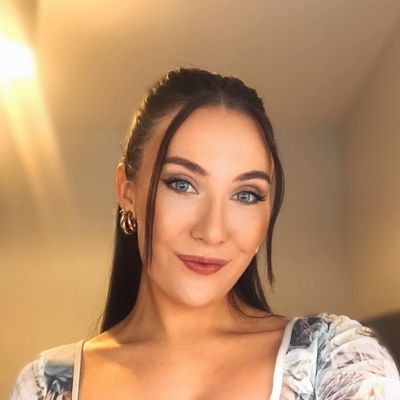 As the Senior Content Editor for Cosmetify, Carly is the go-to for all the latest (and greatest) beauty tips, tricks and trends. With over six years of experience in the industry, she knows all the ins-and-outs when it comes to health, beauty and wellbeing.