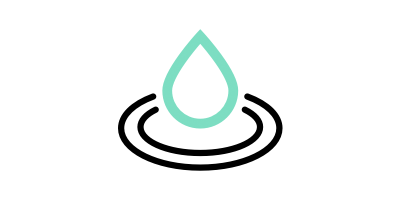 Hyaluronic Acid for Skin
If you're wanting baby soft skin then it's time to turn your attention to the omnipotent gel-like, water-retaining molecule – more commonly known as hyaluronic acid (HA).
This powerful ingredient can retain 1, 000 times its weight in water within skin cells, making it an absolute necessity for your bathroom cabinet. Such powerful water retention results in a refreshed, hydrated complexion.
See our hyaluronic acid guide to answer your questions like what actually is hyaluronic acid and at what stage in your skin care routine do you apply a hyaluronic acid serum.
597 products found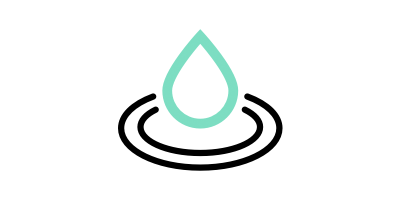 Frequently Asked Questions about Hyaluronic Acid products
What actually is hyaluronic acid?
Scientifically speaking, hyaluronic acid is a non-sulphated glycosaminoglycan that naturally occurs and is distributed around the connective, epithelial and neural tissues.
This essentially 'very large sugar' occurs naturally in your body to regulate and retain moisture levels within your cells. The older you get, the slower the production of this vital molecule becomes, meaning it's worth giving your skin cells a helping hand.
At what stage in your skin care routine do you apply a hyaluronic acid serum?
These potent little bottles of goodness can be mixed with your regular moisturizer or applied alone. It is advised to apply hyaluronic acid to damp skin as the ingredient works like a magnet. Try softly misting your freshly cleansed face before applying serum.
What are the skin care benefits of hyaluronic acid?
This water-retaining molecule gifts you with a healthier, plumper and firmer complexion when used regularly thanks to its restorative properties. Hyaluronic acid's hydrating nature means it's used in anti-ageing formulas so the appearance of fine lines and wrinkles appear reduced for a youthful glow. If you're after a refreshed and radiant complexion, hyaluronic acid is the way forward.
Who should use hyaluronic acid beauty products?
Sufferers of dry, flaky skin will benefit from this restorative ingredient, but it works well on all skin types. It is advisable for more mature skin to use hyaluronic acid as this skin type lacks the production of this molecule within their skin cells.
What other ingredients/products does hyaluronic acid go well with?
If you haven't already noticed, hyaluronic acid is in almost everything now. The intelligent molecule can be found in serums, moisturizers and face masks. If you are regularly exfoliating or using alpha hydroxy acids (an ingredient that encourages cell turnover), then it is worth using hyaluronic acid to stop the skin from drying out.
How often should I be using hyaluronic acid beauty products?
As with most skin care products, your skin will let you know when enough is enough. Try using a hyaluronic acid-infused moisturizer or serum daily and see how your skin reacts. If all goes well, apply a small amount in the mornings and evenings for total hydration.
Are there any negative side effects of hyaluronic acid beauty products?
As hyaluronic acid naturally occurs in the body, no proven topical side effects have yet been found, but this can completely vary depending on your skin type and sensitivity.
Does hyaluronic acid work on oily skin?
You betcha! It works wonders on all skin types, even oily. Oily doesn't necessarily mean your skin is hydrated, it simply means your skin produces a lot more sebum than those with normal or dry skin types. Hyaluronic acid will surge your skin with water hydration and balance out your oil levels (it's basically a tall glass of water for your face). You'll have just the right amount of oil and hydration for healthy-looking skin.
Is hyaluronic acid safe for pregnancy?
Using hyaluronic acid throughout pregnancy is considered safe. It's a well-tolerated, natural substance that can be applied liberally during pregnancy to improve moisture in the skin. Fun fact: the level of natural hyaluronic acid in your body actually increases as you progress through your pregnancy, so there's no reason as to why you can't apply it topically and reap the hydrating and anti-aging benefits!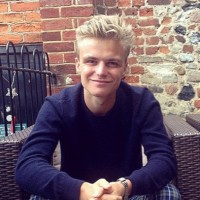 Written by Alex Bryson, Beauty Editor