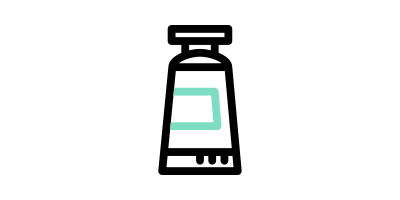 Silicone Free Cosmetics
Have you ever been shampooing or conditioning your hair and it instantly feels silky, soft and full of shine? Well, in most cases it's silicone that's making your hair feel that way: this polymer is used in a range of beauty products to give them a smooth texture and lock in moisture through an artificial barrier.
See our silicone free guide to answer your questions like are there any negative side effects of silicone free beauty products and what are silicones.
337 products found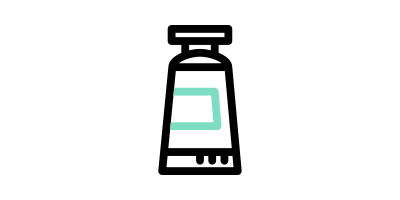 Frequently Asked Questions about Silicone Free products
Are there any negative side effects of silicone free beauty products?
There are no negative side effects of using silicone free products, but equally there are no proven negative side effects of using silicone products either.
What are silicones?
Silicones are a man-made polymer with a chemical structure that seals out water (like plastic or rubber) and has a smoothing and perfecting effect on the skin and hair. However, many people don't like silicones because they don't actually fix problems; instead, silicones mask problems with their filling and smoothing properties.
Are silicones harmful?
Silicones are in nearly all makeup, skin care and hair care products and are FDA-approved. The Cosmetic Ingredient Review evaluated silicones and concluded that they are safe for use.
Silicones in heat protectants and serums are crucial for locking in moisture and sealing your strands so that you get a much-needed protective barrier from heat damage and unwanted frizz. Plus, popular makeup primers use silicone to protect the skin, fill in fine lines and smooth bumps.
Possible side effects of silicones are dryness, slight irritation and allergic reactions, but there has been no evidence to suggest whether this ingredient could do long-term harm. So, as with all non-natural ingredients, silicone-containing products should be used cautiously and washed off properly after use.
How do I spot silicones in ingredients lists?
If you still want to steer clear of silicones, an easy way to tell whether a product has silicones in it is to look out for any ingredient ending in 'cone'.
A few examples are: methicone, phenyl trimethicone, dimethicone, cyclomethicone, dimethicone copolyol (though there are many more).
Who should use silicone free beauty products?
Everyone can use silicone free products. Silicone free will just ensure your skin care or makeup is not causing dry or dull skin with long-term use.
However, you do have to decide whether silicone free is the best way for you because not all silicones are bad. In some cases, for example if you want beautifully primed skin or a quick-fix glossy hair look, silicones might be the best and fastest way to achieve this.
What are the skin care benefits of silicone free beauty products?
When you use silicone free products, you can be sure that the products you're using are actually moisturizing your hair or skin. Products containing silicones only act as a temporary surface-improving ingredient, which is why some beauty brands have decided to remove them from their formulas.
Silicone free products have become especially popular because common silicones such as dimethicone are heavy and leave a coating on the skin or hair that is difficult to remove over time.
This is why people see a major difference when double cleansing their face, as a regular face wash alone will not remove silicones from your skin.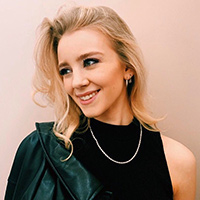 Written by Ellie Child, Beauty Editor