Best Paul Mitchell Products
A Buyer's Guide to the Best Paul Mitchell Hair Products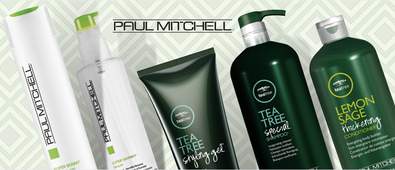 Paul Mitchell is nothing but an OG in the hair care industry. As a trusted name, his brand has been stocked in salons and used by stylists across the globe for over 40 years.
His easy-to-use, pro-grade treatments are loved by beauty fanatics everywhere as they provide salon-fresh results, all from the comfort of your own home. Whether you want to repair split ends, revive and refresh color, detox your scalp or add a little extra body and bounce to locks, there's a Paul Mitchell product ready and waiting to come to your rescue.
Allow us to help you upgrade your haircare routine with our buyer's guide to the best Paul Mitchell hair products.

Paul Mitchell Super Skinny Range
Super Skinny is just one of Paul Mitchell's best-selling ranges. The deluxe collection is brimming with multi-award winning products, from luxurious shampoos to smoothing serums.
The silver and green bottles house nourishing formulas, made to enrich, hydrate and soften your lustrous locks. Explore the stellar selection of serums, shampoos and balms to find the product to enhance your bathroom selection - just don't blame us if you end up getting it all.
Vegan and cruelty-free, Paul Mitchell has catered their range to the ethically conscious hair-lover, because everyone should be able to enjoy luscious locks with a clean conscience.

Paul Mitchell Tea Tree Range
Welcome the soothing power of tea tree into your bathroom with Paul Mitchell's cult-fave collection. The bold, green bottles represent the sea of natural goodness in each formula: each remedy blends vegan ingredients to renew your hair's health and deliver smooth, soft and sleek tresses.
The range combines a plethora of natural ingredients, utilizing the soothing properties of lavender and the aromatic qualities of peppermint to scent and soften your hair.
This pure and clean collection is ideal for those of you who are careful about what you put in your hair. Avoid nasty chemicals and toxins, replacing them with a stream of natural, skin-loving materials.

Paul Mitchell Extra Body Range
Paul Mitchell's Extra Body range is one of its most distinctive and breaks out away from the soothing and gentle theme of their other collections.
The entire range is powered by the patented by thickening ingredients and innovative inventions that promises to maintain a healthy head of hair. It's this kind of creativity and care that separates Paul Mitchell from the rest.
Explore their diverse collection of shampoos, conditioners and treatments until you discover the product to ignite your hair care routine. Deluxe yet affordable, it's a range that makes premium hair care accessible to everyone.
Discover more big brand names in the hair care world with our Ultimate OUAI Hair Care Guide.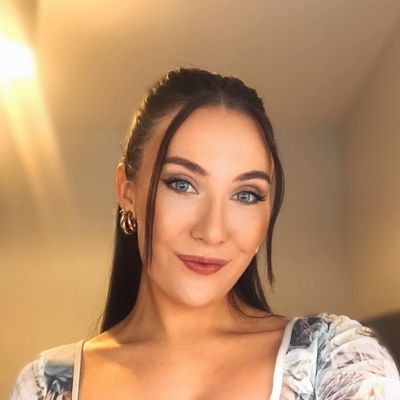 As the Senior Content Editor for Cosmetify, Carly is the go-to for all the latest (and greatest) beauty tips, tricks and trends. With over six years of experience in the industry, she knows all the ins-and-outs when it comes to health, beauty and wellbeing.