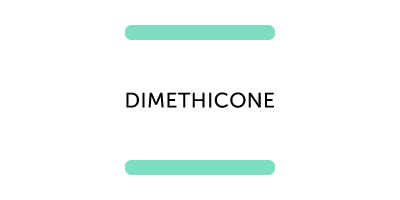 Dimethicone for Skin & Hair
You might not know it, but dimethicone is an ingredient that often headlines your favorite makeup, skin care and hair care products. Not only is it responsible for giving formulas that indulgent silky-soft texture (love it or hate it), but it also supplies a multitude of beautifying benefits.
See our dimethicone guide to answer your questions like what is dimethicone and what are the beauty benefits of using dimethicone.
573 products found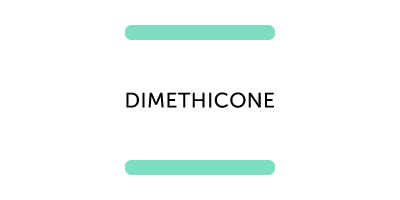 Frequently Asked Questions about Dimethicone products
What is dimethicone?
Dimethicone, which can also be found listed as polydimethylsiloxane on beauty labels, is a silicone-based ingredient that's widely used across cosmetics, hair care and skin care.
The pure, large-sized molecule is favored within the beauty world as it prevents ingredients in a product from separating, gives formulas that smooth, velvet-like texture and doesn't evaporate when it comes into contact with the skin. Ultimately, it's a stellar smoothing agent that can fill in wrinkles and lines and provide a soft-to-the-touch finish.
What are the beauty benefits of using dimethicone?
Dimethicone boasts a list of beauty benefits that go beyond just giving your favorite creams and lotions a silky-smooth finish. When used in skin care and makeup, it can help to temporarily blur the appearance of fine lines, wrinkles and blemishes (which is why you'll find it topping the ingredients list of primers and anti-aging moisturizer).
Dimethicone is also packed with occlusive properties, which means it can effectively seal in moisture and fend off external irritants, making it a great choice for those with dry, sensitive and eczema-prone skin types.
Dimethicone is also a hit for oily skin types, as it supplies long-lasting hydration without clogging the pores. Plus, the matte finish it provides helps to control shine.
Is dimethicone safe to use on skin?
There's a lot of controversy around whether dimethicone is good to use on skin, but we always go by what the experts say.
There isn't much concern when it comes to applying dimethicone to your skin and professionals suggest that it's completely safe when used in cosmetic products such as moisturizers, foundations and primers. In fact, due to its large molecular weight, it's hard for the skin to completely absorb dimethicone, meaning it poses no real threat to your complexion.
Is dimethicone bad for your hair?
Again, there is no evidence to suggest that it is bad to use dimethicone on your hair. It's a popular ingredient within shampoo and conditioner as it smooths cuticles (making detangling knots all the easier), gives strands a sleek and shiny finish and offers heat protection.
It could be argued that dimethicone can sometimes cause hair to feel weighted or heavy as it forms a layer around strands. It is therefore suggested that curly and fine hair types may benefit from using silicone-free formulas.
Frequent use of styling products that utilize dimethicone, especially those that claim to 'glue' hair for a smooth and shiny finish, can also cause a build-up on strands and throw off moisture balance, leaving locks feeling dry. Although, this can easily be remedied with a clarifying, silicone-free shampoo.
Does dimethicone clog pores?
Whilst dimethicone creates a barrier over skin, it doesn't necessarily mean that it clogs pores. In fact, dimethicone is ruled as a non-comedogenic ingredient.
Thanks to its lightweight texture, it's hard for dimethicone to sink into the deeper layers of skin. Some dermatologists would suggest that this is actually beneficial for acne-prone skin types, as it allows sweat to evaporate and keeps external dirt and oils from sinking further into pores.
As long as you remember to cleanse your skin after using a dimethicone-infused product (micellar water is also a good option), your pores shall remain unharmed!
Are there any known side effects to using dimethicone products?
Dimethicone is safe to use by all skin types and it is extremely rare for it to cause side effects. However, we always recommend carrying out a small patch test when trying out new products, especially if you have sensitive skin or are prone to reactions.
If you experience itching, irritation or redness, you should wash skin with warm water and a gentle soap and stop using the product straight away. If symptoms persist, you should contact your GP.
How often should you use dimethicone?
Products utilizing dimethicone are expertly formulated so that they can be used frequently, without harm. For example, moisturizers, creams, lotions, foundations, primers and shampoo and conditioner can all be used on a daily basis. Although, we do recommend that you cleanse skin thoroughly in the morning and evening and indulge in a clarifying hair treatment every so often.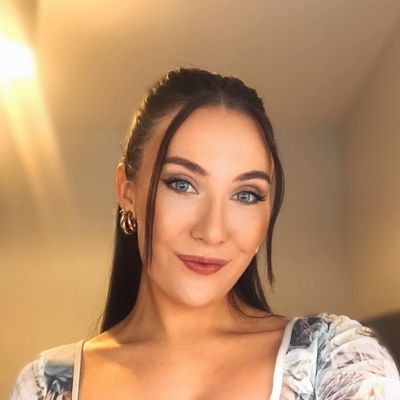 Written by Carly Cochrane, Beauty Editor