Goop
Explore the Goop collection of skin care and body care. Remember to create an alert so that you are always aware of Goop offers and sales. Read More
Why We Like Goop
"Ideal for those who want something a little different, Goop offers a range of modern skin care and wellness remedies that we're obsessed with. From collagen-infused powders to detox body scrubs, Goop have us covered for skin-enhancing remedies that get our skin glowing. We love that this brand doesn't just focus on topical treatments, but also works from the inside out for A-lister skin."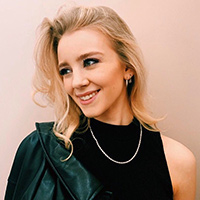 Written by Ellie Child, Content Editor
14 products found

Starting out as a lifestyle blog back in 2008, Goop has made quite the name for itself – and not just within the beauty industry.
Founded and created by A-lister Gwyneth Paltrow, Goop is home to an array of luxe and exotic beauty must-haves, as well as other fashion and lifestyle accompaniments. Focusing on green, clean and natural beauty, the brand is famous for its vitamin-packed supplements and scrubs – all of which arrive in Instagram-worthy packaging that graces the homes of celebrities and consumers alike.
The brand itself started out in 2008 in Gwyneth Paltrow's kitchen, arriving in the form of a weekly newsletter. As the years went by, the company soon ventured into the beauty scene where it caused a real stir. Today, Goop focuses on minimizing our exposure to harmful toxins, undoing the damage that is caused by the everyday stresses of life. They follow the mantra that cosmetic items do not need to be toxic in order to be luxurious and effective.
Instead, their extensive product line offers wholesome formulas that beautify and care for the body, making them a go-to for men and women everywhere.
Where can I buy Goop products online in the US?
A range of Goop products are available to buy online from US stores, such as Sephora.
Frequently Asked Questions about Goop
Are all of their products free from artificial/synthetic fragrances?
The brand doesn't use any added fragrance.
Are their formulas and products free from silicone?
Goop products are all silicone-free.
Do these products have paraben-free formula?
Goop products are not formulated with Parabens.
I'm avoiding products with phthalates. Can I still shop from this brand?
Goop don't put any phthalates in their products or formulas.
I prefer to shop sulfate free. Are there sulfates in these products?
Goop products are produced without the use of Sulfates.
Are they an animal-friendly/cruelty free cosmetic brand?
Goop are a cruelty-free brand. This means their manufacturing and testing processes are completely free from animal testing.
I do not wish to buy products containing mineral oil. Can I shop from Goop?
Some of their products contain mineral oil. Avoid them by using our site filters.
I prefer to use vegan-friendly brands. Do Goop products fit this criteria?
Not all of Goop products are vegan-friendly, but some are made without animal-derived ingredients or by-products and are suitable for vegans. Where applicable, this is highlighted on the product page.
Where in the world do Goop produce their product line?
The products are made in Santa Monica, California in the USA.