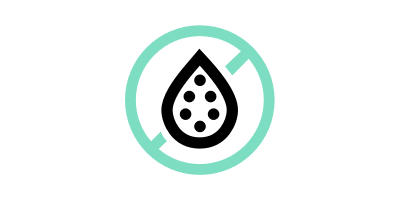 Microbead Free Exfoliators
Microbeads are tiny, solid plastic beads that are commonly used in cosmetics, typically face scrubs and exfoliators. They're used to effectively scrub away dirt, grime and dead skin but play a huge part in marine pollution. However, there's a boatload of natural, microbead free alternatives out there, meaning we can be done with microbeads once and for all.
You might also be interested in our beauty glossary page on plastic-free makeup.
See our microbead free guide to answer your questions like what does microbead free mean and what are the skin care benefits of microbead free beauty products.
342 products found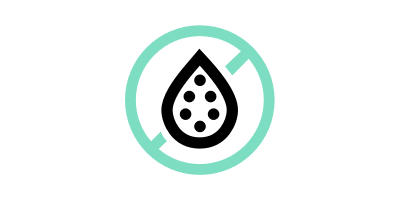 Frequently Asked Questions about Microbead Free products
What does microbead free mean?
Microbead free means the product is free from the tiny plastic beads. Nine times out of 10, they'll be replaced with a natural alternative.
What are the skin care benefits of microbead free beauty products?
Though there aren't many skin care benefits of going microbead free, there's a range of environmental benefits. You'll be saving our oceans from plastic build-up and you'll be saving marine life from swallowing the plastics, in turn preventing these plastics from entering the food chain through fish and seafood.
Who should use microbead free beauty products?
Everyone should use microbead free products! In fact, as of January 2018, plastic microbeads are banned in the UK and can no longer be used in cosmetics and personal care products.
How will I know if a beauty product is microbead free or not?
Look out for the terms polyethylene, polypropylene and nylon in ingredients lists as they are the most common plastics used to make microbeads. However, you should no longer find these ingredients in cosmetics since the ban in January 2018.
How can I be sure to only buy microbead free beauty products?
You can easily check by clicking the 'ingredient preferences' tab and ticking 'microbead free' on Cosmetify. You can also be certain of microbead free products if you shop natural and organic brands.
Are microbeads harmful to humans?
Yes. Microbeads can easily absorb large quantities of toxins and pollutants and once microbeads are out in the ocean, it's really easy for fish to ingest them. Then, we eat the fish, and there you have it, you've probably just eaten toxin-fuelled microplastics.
What are some microbead free alternatives?
Great alternatives include fruit seeds, such as raspberry, nut and plants seeds like jojoba and poppy, as well as coffee and sugar. Believe it or not, you can also use dairy products like milk and yoghurt as they both contain glycolic and lactic acids, which are great for cleansing away dead skin cells.