Daisy Dream by Marc Jacobs
Discover the Marc Jacobs Daisy Dream collection of fragrances. Remember to sign up to our alerts so that you never miss Marc Jacobs Daisy Dream offers and discount codes.
6 products found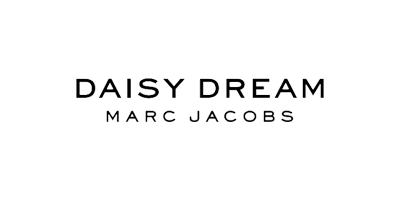 Marc Jacobs Daisy Dream is a collection of fruity, floral, feminine fragrances. With whimsical bottle designs and ethereal olfactory notes, they are, quite simply, dreamy in every aspect.
Scattered with delicate daisies, the bottles are a perfect introduction to what lies beneath the lid. The classic Daisy Dream comes in a fitting sky-blue colour, evoking feelings of peacefulness and languor. Daisy Dream Sunshine, on the other hand, comes in an energetic yellow bottle that screams happiness and optimism. Light and airy notes dance around inside the bottles, captivating the fragrances' feminine charm and floral personalities.
The Daisy Dream fragrances by Marc Jacobs are for women who love to play, laugh and dance. They're for the women who love to spend time in nature yet, with their heads in the clouds, are blissfully unaware of the world around them.
Discover this charming collection by Marc Jacobs where carefree spirit meets fantastical daydreaming.