Lanolips
Enjoy the Lanolips line up of body care and skin care. Make sure that you add a sale alert so that you hear about Lanolips sales and deals.
10 products found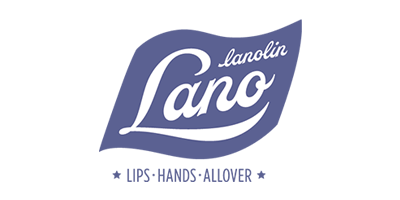 Loved by celebrities and beauty addicts worldwide, the sought-after brand Lanolips have a selection of nourishing, lanolin-based products to combat dry to very dry patches of skin.
This number one Australian brand utilises natural lanolin throughout all products in the range to help treat and cure dry lips and skin, making it the must-have handbag essential for when you're on the go. Their unique formulas don't contain any artificial fragrances, parabens, petrolatum, PEGs, mineral oils or sulphates, allowing your skin to heal without any nasties involved. Better still, the company is animal cruelty-free – which means you can soak up all that goodness guilt-free.
With over 50 global awards including Bazaar's Beauty Hot 100, you can put your complete trust in the brand that caters to your dry skin – and puts a stop to it.
From hands and lip care to 'all over' products, Lanolips has the ideal product for you and your skin needs.
Frequently Asked Questions about Lanolips
Do Lanolips use Parabens?
Their product formulas do not contain Parabens
Do they ever test their formulations or end product on animals?
Their product line is 100% cruelty-free. As such, Lanolips never tests products or formulations on animals.
Will i find sulphates in Lanolips products?
To our knowledge, there are no Sulphates in these products. Check the ingredients list on the relevant product page.
Does Lanolips use mineral oil in their products?
Where possible, Lanolips do not put mineral oils in their products.
I don't want to buy products containing phthalates. Can I shop from Lanolips?
Some of their products are phthalates-free and can be found by using our site filters.
Lanolips claim to have Hypoallergenic products. Does this mean they won't affect my allergies?
Some of the products in the Lanolips range are classed as hypoallergenic (or less likely to cause allergic reactions). These are clearly marked on product pages.
Paraben Free
Natural
Cruelty Free
Sulphate Free