Triumph & Disaster
Enjoy the Triumph & Disaster array of skin care, body care and hair care. Don't forget to add a brand alert so that you are always aware of their deals and promotions.
18 products found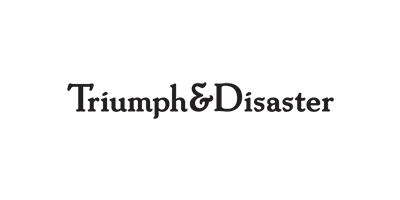 Discover a modern apothecary range, originating from the beautiful New Zealand. Utilising and combining the power of nature and science, Triumph & Disaster have created a collection of advanced skincare products.
Their philosophy is simple: apply the best of science with nature's finest to produce naturally derived, scientifically engineered products that do their job. Something else worth noting is their use of locally sourced ingredients – utilising ingredients from Australia, Mexico, Polynesia and New Zealand itself to provide wholesome, efficient products. You can expect to find a plethora of exotic and naturally derived ingredients in their collection including jojoba extract, horopito oil, ponga fern and clay to provide you with healthier-looking skin.
Triumph & Disaster believe that a degree of honesty and integrity is needed in order to sustain their business and clientele. This means letting their customers know exactly what goes into the products and thus onto their skin, as well as how they source it. The brand aims to respect nature and utilise science to create nourishing products that support and repair the skin you're in.
Frequently Asked Questions about Triumph & Disaster
Can I buy alcohol-free products from them?
Many of their products do contain alcohol. Use our sorting options to hide any products containing ingredients you want to avoid.
Are their products 100% fragrance free?
Many of their products are listed as fragrance free. Shop this option by using our sorting options above.
I prefer to shop sulphate free. Are there sulphates in these products?
Some of their products contain sulphates (or sulfates). Filter these out by using our filters above.
Do they formulate their products with Parabens?
Parabens are present in some of their formulations however they do feature some paraben-free products which are labelled across our site.