The Soap Co.
Explore the The Soap Co. selection of bath soaks & oils, body oils and hand wash & sanitisers. Be sure that you add a sale alert so that you are always aware of their sales and deals.
7 products found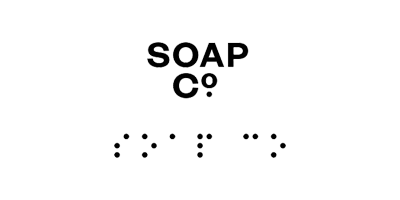 Looking to switch up your soap? Choose a brand that's both luxurious and ethical like The Soap Co.. Offering a stellar line-up of hand soaps, creams and bath and body oils, they're a brand that makes you want to get a little dirty.
Each of these decadent products are completely handcrafted in the UK by blind, disabled and otherwise disadvantaged people. Alongside natural botanicals, vitamins and essential oils, pride and passion go into every bottle in order to give you the very best in body care. They're a multi-award-winning brand, having picked up prestigious accolades for everything from the designs of the bottles to what's inside them.
This eco-friendly range is every bit as good for the planet as it is for your skin. With biodegradable and compostable packaging, you're not just buying into delightful skin care but buying into the health of our Earth, too. Discover The Soap Co. difference at Cosmetify.
Where can you buy The Soap Co. products in the UK?
You can buy The Soap Co. products from a variety of retailers in the UK, including John Lewis and Natural Collection.
But with such a saturated market, it can be tricky figuring out which is the best place to buy The Soap Co. products for the cheapest price. That's where we come in. Cosmetify helps by showcasing all the prices from multiple retailers and letting you order online. This means we compare the costs so whether you're looking for bath soaks & oils, body oils or hand wash & sanitisers, you can easily find the cheapest price on all your favourite bits and bobs.
Is your favourite The Soap Co. product out of stock? Don't panic, simply sign up for an alert and we'll let you know the second it's back.
Frequently Asked Questions about The Soap Co.
Are these products free from questionable ingredients such as Parabens?
Some contain parabens, however they give consumers the option of purchasing paraben-free too which are clearly marked across our site.
When it comes to my cosmetic products, I follow a strictly vegan regime. Are The Soap Co. 100% vegan-friendly?
Most The Soap Co. products showcased on our site are vegan-friendly. Browse the selection by choosing the 'vegan' option in the filters at the top of the page.
Do they use any silicone in their formulas?
Many of their products are silicone-free and can be found by using the filters on this page.
Is this a fragrance free brand?
Many of them are not fragrance-free. Narrow the product list to this preference by using our site filters.
Do they have any mineral oil-free products?
They create mineral oil-free products whenever possible.