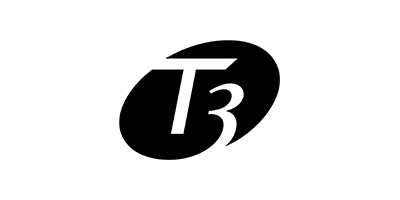 T3
T3 started out as part tech startup and part beauty venture back in 2003, and have gone from strength to strength since then. They pathed the way as the first luxury hair tool company and now have a professional collection of styling and hair tools, ranging from tourmaline-powered hair dryers to ingenious styling irons. You'll find sleek and modern designs used throughout each collection, paired with high-performance engineering and state-of-the-art technology to produce expert and easy results.
Trusted by industry professionals, you can find the results of T3's engineering on the red carpet, fashion runways and magazine covers all over the globe. But it's not just the celebrity fan base that makes up T3's clientele. You can find these hair tools all homes all over the world, thanks to their high and trusted customer base.
It's time to overcome those daily hair struggles and bring the aesthetics and power of T3 into your home today. Browse the collection to find your new favourite hair appliance.