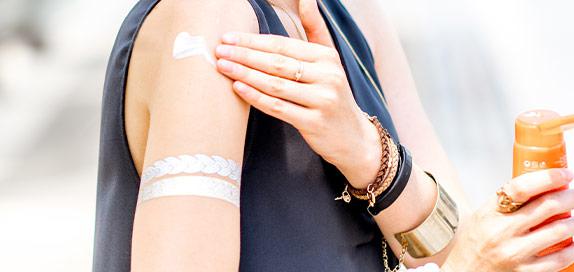 1,020 products found
Sun Care & Tanning
In an often-oversaturated market, it can be hard to find 'the one' when it comes to tanning skin and protecting it from harsh UVA/B rays. Luckily, our sun care and tanning range has everything you could possibly need to nail the perfect, streak-free fake tan whilst keeping skin shielded from the sun.
Discover how to tan faster, pick the perfect bronzer that best suits your skin tone and how to cultivate a natural golden hue with our fool-proof selection of sun and tan products. It's becoming quite common to have a moisturiser with SPF in your daily routine and with the right sunscreen there's now nothing to stop you from enjoying a long and lazy day on the beach. But, if your schedule and bank statement have other plans, then why not opt for a fake tan that's indistinguishable from natural colour? Getting that golden, post-holiday glow has never been easier with our mix of desirable brands.
From sunscreens and tan optimisers to hair colour protection, our vast product range caters to every tanning need.