RMS Beauty
Embrace the RMS Beauty collection of makeup and skin care. Make sure that you add a sale alert so that you are always aware of their promos and sales.
26 products found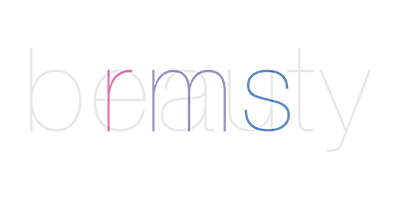 As a world-famous makeup artist, Rose-Marie Swift is a woman who's seen which products work, and which fall short. More importantly, her own personal experiences illuminated the negative effects that continuous application can have on your health.
With work featured in such magazines as Vogue, Marie Claire and Elle, and a portfolio that includes adverts for Calvin Klein, Ralph Lauren and Victoria's Secret, Rose-Marie has enjoyed a fantastic career fulfilling her creative impulses.
Several years ago, however, she started to experience some health issues. Extensive tests showed that her blood contained lead, mercury and other heavy metals, and she was astonished when the technician asked if she worked in the cosmetics industry. She'd had simply no idea that cosmetics could contribute to serious health issues.
Rose-Marie subsequently decided to do everything she could to help women fulfil their beauty aspirations – without sacrificing health and wellbeing. The result was RMS Beauty, an acclaimed line of organic colour cosmetics that fuses all her industry know-how with genuine care and consideration for the body.
Frequently Asked Questions about RMS Beauty
Do they use phthalates in their formulas?
They do have some phthalates-free options. Search for them using our site filters and by checking ingredients lists.
I only shop fragrance-free brands. Are RMS Beauty suitable for me?
Not all, but RMS Beauty are supportive of those who wish to shop fragrance-free and have suitable ranges (use the filters above).
Are RMS Beauty sulphate free?
You'll find a lot of their formulations feature sulphates (or sulfates). Use our filters to narrow your search should you require.
Are RMS Beauty products mineral oil-free?
Not all of their products are mineral oil-free. Use our filters to find the ones you want.
Have these products been through testing to avoid allergic reactions and irritation?
Not all of their products featured on this site are claimed to have been allergy tested (aka hypoallergenic), however you can view the applicable RMS Beauty range by using our sorting options.
Parabens are often mentioned when talking about cosmetic ingredients. Do they feature in RMS Beauty products?
They have some paraben-free products, use our filters to narrow your search to these.
I only buy brands that don't use animal-derived ingredients or animal by-products. Is RMS Beauty suitable for me?
Of the RMS Beauty products you can view on our site, more than half contain animal-derived ingredients. You can see their vegan selection by choosing the relevant filter.
RMS Beauty Features